Local Organizers Create List of Black Owned Businesses in Houston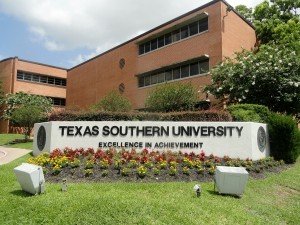 HOUSTON, November 3, 2015 - The Texas Southern University Chapter of Collegiate 100 has collaborated with the Houston local organizing committee in order to create the "50 Shades of Black" Spending Campaign. This challenge consists of Texas Southern University Students, as well as the local community, making a commitment to patronize Black owned businesses from November 5 - December 25, 2015.
This campaign is a follow up to the 20th anniversary of the Million Man March, also known as the Justice or Else rally. African Americans have 1.1 trillion dollars in spending power, yet black owned businesses only receive 3% of that income.
"Human progress is neither automatic nor inevitable… Every step toward the goal of justice requires sacrifice, suffering, and struggle; the tireless exertions and passionate concern of dedicated individuals," Dr. Martin Luther King.
Members of the Collegiate 100 of Texas Southern University are requesting that all of black Houston would join us in participating with this campaign. TSU is, and always has been a factory for producing change agents. We are continuing with our legacy of being on the forefront of the fight for justice and equality in the local Houston area, however, we cannot do it alone. In order for this campaign to be as successful and effective as possible, we need the community to help us in this endeavor.
The Collegiate 100 is an auxiliary organization of the 100 Black Men of America. Its mission is to improve the quality of life within our communities, and to enhance the educational and economic opportunities of all African Americans.
For more information, visit tsu.edu