Lovell's Food For Thought – The Congressionally mandate Center for Research on Minority Health
A Research Center Once Referred To As Camelot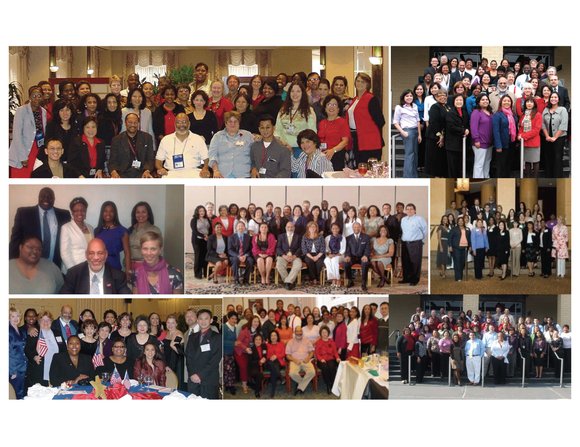 Seeing the recent news release regarding the rise of the incidence of breast cancer in African American women took me back to the reasons why the Congressionally mandated Center for Research on Minority Health (CRMH) was created (http://well.blogs.nytimes.com/2015/10/29/a-grim-breast-cancer-milestone-for-black-women/?smid=fb-share&_r=1). As was recently said to me by a close colleague, "It certainly is frustrating and after reading the NY Times article you referred to, I really understood what you were saying even better. We seem to fight the same battles over and over with little or no success." Why do we continue to have to reinvent the wheel?

I have been at the issue of equality for more than 50 years, with a focus of health equity for more than 30. As the same colleague said, "you have given so much over the years, so you won't have to feel negligent in encouraging others to speak up!!! We won't be around forever so we have to encourage others to take some of that leadership initiative, as frustrating as that might be." That was one of the goals of the CRMH, to bring forth a new generation of researchers trained in a new approach to addressing health disparities, one that would involved a "biopsychosocial approach" that would truly involve more than just science, but "science that benefits the community." It was an approach that came forth out of the 1st Biennial Symposium on Minorities & Cancer and documented in the first comprehensive book by the same time "Minorities & Cancer." The interesting thing about the book is the things you see today were the things written over 25 years ago. I encourage you to go online and read it. The overview and some of the chapters can be found on this link, https://books.google.com/books?id=wYzbBwAAQBAJ&pg=PR7&lpg=PR7&dq=Minorities+%26+Cancer+book&source=bl&ots=kw0TVSyLa8&sig=qW1gNlPm0I9G6u5PuxZcEeEySIc&hl=en&sa=X&ved=0CF0Q6AEwBWoVChMI1Ouv1ZfyyAIVxvI-Ch1VFQKg#v=onepage&q=Minorities%20%26%20Cancer%20book&f=false. It is amazing to read what was written then and what is being written now.
Again, the more things change, the more they remain the same. We took all that was contained in the book and proposed the creation of a center to address health disparities in a holistic way. After almost a decade of failed attempts to get granting agencies to look at the issue such a manner, it was over a dinner table with then Congressman Ken Bentsen and his wife that there began to be light at the end of the tunnel. During dinner, as both Tamara Bentsen and I were being honored for our efforts by Sister's Network, Tamara asked about how my efforts were going in changing the paradigm. I told then about the applications and that each time I was instructed to separate the grants into biological, sociological and psychological applications. That such defeated the idea of a "biopsychosocial approach." From that discussion came a proposal to Congress to create a center of excellence for research on minority health based on a "biopsychosocial approach" with Houston as the target city. Ironically, it turned out that it was easier to convince Congressman Bentsen and Congress, than it was to convince NIH and even my own academic institution. The latter is a story in itself.