Two Landmark Sustainability Initiatives Adopted Today
Mayor Annise Parker continues her national leadership to protect public health and promote water conservation and energy efficiency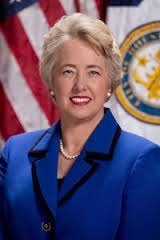 Mayor Annise Parker and Houston City Council today approved two significant ordinances that will improve Houston's quality of life and protect public health: an anti-idling ordinance for motor vehicles with a gross vehicle weight rating of more than 14,000 pounds; and a commercial Property Assessed Clean Energy (PACE) program.
"Adopting these ordinances are more key milestones for my administration," said Mayor Annise Parker. "While we are excited to join the ranks of other Texas cities that have also passed idling reduction policies, we are proud to be the first city in Texas that has adopted a commercial PACE program. We all have to work together in improving our air quality and quality of life."
Idling Reduction:
Idling is one contributor to air quality issues in the region. Nitrogen oxides (NOx), volatile organic compounds (VOCs), and particulate matter (PM) are emitted from vehicle engine exhaust and can form ground-level ozone, or smog. Diesel engines emit hazardous air pollutants which have been linked to serious illnesses, including asthma, heart disease, chronic bronchitis, and cancer. Children, elderly, and those with asthma and other chronic health problems are especially vulnerable to the health dangers of exhaust.
Property Assessed Clean Energy (PACE):
PACE is financing that enables Houston owners of commercial, industrial and residential properties with five or more units to obtain low-cost, long-term loans for water conservation, energy-efficiency, and renewable retrofits. In exchange for funds provided by a private lender to pay for the improvement, the property owner voluntarily requests that the local government place an assessment secured with a senior lien on the property until the assessment is paid in full. The benefits of PACE are multi-faceted, leading to a win for all stakeholders.
"We applaud Mayor Annise Parker and Houston for passing landmark environmental legislation that improves our quality of life," said Luke Metzger, Director of Environment Texas. "Commercial PACE will make it easier for building owners to reduce energy and water usage and the anti-idling ordinance will clean the air and protect the health of families. It's a double win."
"These two ordinances have the potential to make a big impact on air quality and quality of life in Houston," said Adrian Shelley, Executive Director of Air Alliance Houston. "Reducing idling and conserving energy and water help protect public health, as well as save money. We appreciate Mayor Parker's significant commitment to improving our environment."
This ordinance follows numerous other air quality initiatives and programs including:
Investing in electric vehicles and hybrids and a fleet sharing program
Investigating emissions from metal recyclers
Retrofitting over 6 millions square feet of municipal buildings to improve energy efficiency
Purchasing 50% green power for city operations
Retrofitting 165,000 streetlights to LED technology
Expanding bike share and bike facilities across the city
For more information, visit houstontx.gov/mayor