5 Essential Questions to Ask Before Buying a Mid-Century Modern Home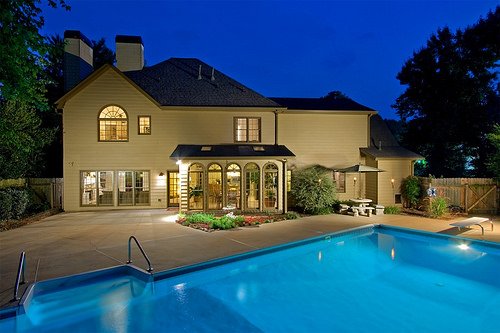 By
Claudine Zap
They're those much-discussed, much sought-after, in some corners much drooled-over striking, iconic wood-and-glass structures with open floor plans, seamless integrations with their natural surroundings, and pedigrees from world-class architects whose very names—Eichler! Neutra! Wright!—send spasms of envy into the hearts of many home seekers.
Owning an architecturally significant home from what's become a visually fetishized era, the middle of the past century, can be the culmination of a lifelong dream—or a total rehab nightmare.
For home buyers considering a Mid-Century Modern residence, it's important to go in with your eyes open, and that means asking the right questions. We checked with some experts on the top things to ask before taking the mid-century plunge.
1. Is minimalism for you?
A typical home in an Eichler development, for example, is usually well under 3,000 square feet. There could be some built-in cabinet and closet storage. But with no basement or attic, there's not a lot of room for tons of extra stuff.
So if you're someone with a collection of every Playboy ever printed, or you like to display your troll collection, this may not be the best home choice for you.
"There's nothing worse than a great Mid-Century Modern home cluttered with tchotchkes," says Brian Linder of The Value of Architecture website. "It can get a little busy."
2. Is it possible to add on?
If you plan to enlarge the small footprint of your home, check if there are building restrictions. Some Eichler developments in Northern California don't allow second-floor builds.
"There may be design review guidelines," San Francisco–based architect John Klopf says. Another point to keep in mind: "Some neighborhoods can be considered historic landmarks."
Those communities may limit your dreams of a mid-century McMansion.
3. What's the history of the home?
When you close, you're not just getting a home, you're investing in a work of art, notes Linder: "It's an asset that maintains value and maybe appreciates."
So if you plan to do any kind of renovation or restore the place to its original look, it's helpful to see the initial plans for the home, and find out if the original architect is still alive to do the work. Or else you can hire a "building biographer" who will do this research for a fee.
It could be worth it.
"There is an idea of stewardship. Owners like to pass the baton to the next person who's going to care about the place as lovingly as they have," Linder adds. Plus, "it's neat to know the history."
4. Is all that glass safe?
Indoor-outdoor living, especially on the West Coast, is a signature feature of Mid-Century Modern homes. That means walls, windows, and doors of floor-to-ceiling glass. The look is inspiring. It can also be deadly. When they were built, many of these big windows and doors were made of plate glass—and they still may be. If so, an earthquake, falling tree, or even wild party antics can result in dangerous shards and exposure of your home to the elements.