Congressman Al Green Introduces Resolution Honoring the American Jewish Committee (AJC)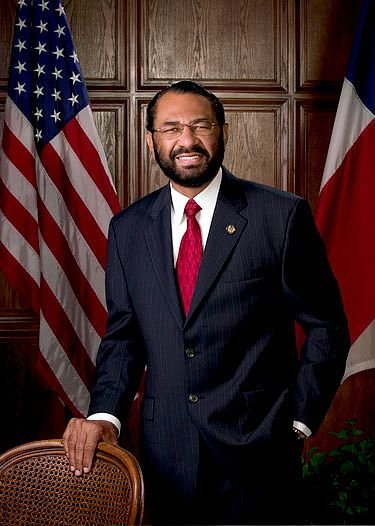 (Washington, DC)—On Thursday, November 5, 2015, Congressman Al Green (TX-9), with original cosponsor Rep. Ileana Ros-Lehtinen, introduced a resolution honoring and praising the American Jewish Committee (AJC) on its 109th anniversary.
"It is an honor to associate my name with the American Jewish Committee and to work for greater recognition of this distinguished organization," Congressman Al Green said. "Throughout its history, the AJC has been a stalwart for human rights and a bulwark against injustice worldwide. In this, their 109th, year, they continue to fight for social justice as well as to combat racial hatred and anti-Semitism in our society. The AJC is truly on the frontlines of the struggle for increased tolerance and understanding. Additionally, the support and input of Ileana was invaluable throughout the process of crafting and introducing this resolution."
The AJC was founded on November 11, 1906 as an advocacy organization for human rights worldwide, interfaith dialogue, and the defense of Israel's right to exist as a Jewish state. The AJC, in partnership with Jewish community and other civil society leaders, has been a preeminent advocate in the fight against rising global anti-Semitism as well as other forms of bigotry. This resolution acknowledges the efforts of the AJC, including its prominence in not only supporting Israel, but also supporting the rights of individuals worldwide.
"It is my privilege to join Al in introducing this resolution to commemorate and honor the American Jewish Committee on its 109th anniversary," Congresswoman Ileana-Ros-Lehtinen (FL-27) said. "By collaborating on key public policy issues and Israel's right to defend itself, AJC has been a beacon in defending Jewish interests at home and around the world. I wish AJC many more years of successful advocacy and I look forward to continue working with its members so that together we can build stronger alliances and promote our cherished values of freedom, democracy, and respect for human rights."
The resolution is cosponsored by Emanuel Cleaver (MO-5), Steve Cohen (TN-9), Alcee Hastings (FL-20), Sander Levin (MI-9), Jerrold Nadler (NY-10), Charlie Rangel (NY-13), David Scott (GA-13), Debbie Wasserman-Schultz (FL-23), and Frederica Wilson (FL-24).
For more information, visit algreen.house.gov