Clive Davis and the Recording Academy Present the Pre-Grammy Gala
Celebration to Take Place on Sunday, Feb. 14, 2016, at the Beverly Hilton Hotel in Beverly Hills, Calif., on the Eve of the 58th Annual GRAMMY Awards®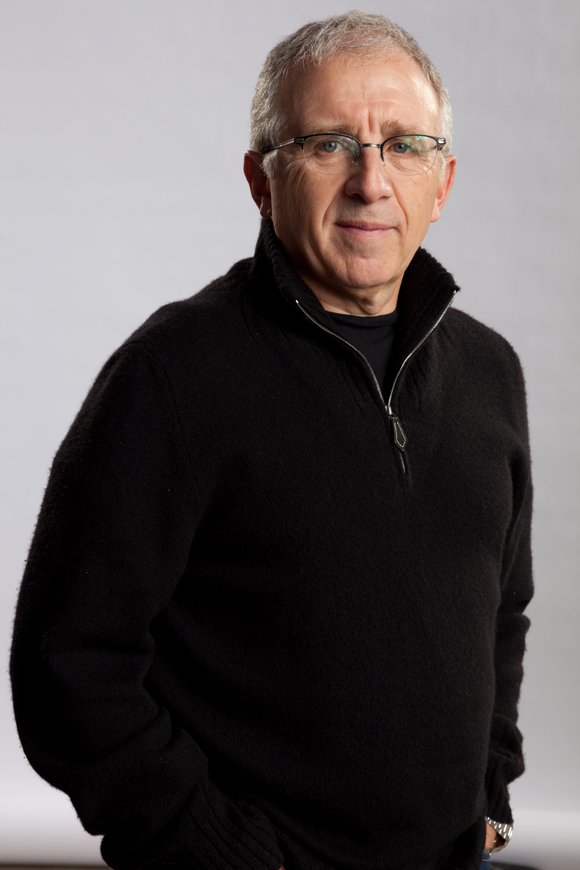 SANTA MONICA, Calif. (Nov. 9, 2015) — Clive Davis and The Recording Academy® will present the annual Pre-GRAMMY® Gala on Sunday, Feb. 14, 2016, at The Beverly Hilton in Beverly Hills, Calif., the evening before the 58th Annual GRAMMY Awards®. Sponsored by Harman, Hilton, Hyundai, and MasterCard, this private invitation-only VIP event will feature memorable musical performances and will be attended by the who's who of the entertainment.
As part of the evening's celebration, the 2016 GRAMMY Salute To Industry Icons® will honor Irving Azoff, chairman and CEO, Azoff MSG Entertainment. The Recording Academy will present Azoff with the President's Merit Award in recognition of his significant contributions to the music industry and his numerous philanthropic endeavors. Past recipients include Herb Alpert and Jerry Moss, Martin Bandier, Sir Richard Branson, Clive Davis, Ahmet Ertegun, David Geffen, Berry Gordy, Lucian Grainge, Doug Morris, Mo Ostin, and Antonio "L.A." Reid.
"Teaming with the legendary Clive Davis for the last eight years, our annual Pre-GRAMMY Gala has proven not only to be an unforgettable evening with unique and exciting performances, but it serves as the perfect kickoff to Music's Biggest Night®," said Neil Portnow, President/CEO of The Recording Academy. "This year, we are proud to honor Irving Azoff — a visionary of our industry whose passion and innovation, combined with his championing some of the world's greatest superstars, has helped to shape the musical landscape for decades."

Irving Azoff is a name that has become synonymous with the entertainment industry. With four decades of leadership within the music industry, he remains at the forefront of creating and fortifying doors of opportunity for artists and reshaping the way the business operates.
As chairman and CEO of Azoff MSG Entertainment since September 2013, he oversees a modern-day company that unites multiple elements of performers' businesses with divisions that oversee personal management, live performances, performing rights, digital media, television production, and arena development, construction and operations for venues including The Forum in Los Angeles. Throughout his diverse career, he has always been joined by, and continues to represent, the legendary Eagles.
Azoff is recognized for his considerable work on behalf of charitable causes. Through his unique position in the entertainment world, he brings together the music, film and television communities, helping to raise funding for a variety of organizations. He has been honored by the T.J. Martell Foundation and twice by the City of Hope, receiving their prestigious Humanitarian of the Year and Spirit of Life awards, respectively.
About Clive Davis
Clive Davis began his career at Columbia Records where he was appointed president in 1967 and signed such legendary rock artists as Janis Joplin, Santana, Bruce Springsteen, Billy Joel, and Earth, Wind & Fire. In 1974 Davis co-founded Arista Records where he signed Barry Manilow, Patti Smith and Whitney Houston and further developed the careers of the Kinks, the Grateful Dead, Dionne Warwick and Aretha Franklin. His business ventures include forming LaFace Records in 1989 with Babyface and L.A. Reid, and creating Bad Boy Records in 1994 with Sean "Diddy" Combs. In 2000 J Records was born (in partnership with BMG) and emerged as a dominant force, producing the works of Alicia Keys and Maroon 5. Davis was then appointed chairman/CEO of BMG U.S. Label Group where he oversaw an expanded RCA Music Group, including J Records, RCA Records and Arista Records. After BMG and Sony Music merged, in 2008 Davis was appointed chief creative officer, Sony Music Worldwide, where he continues to nurture and develop talent. In 2000 Davis received the Trustees Award from The Recording Academy; he was recognized with the President's Merit Award at the 2009 GRAMMY Salute To Industry Icons. As a humanitarian, Davis has made tireless efforts in the battle against AIDS, spearheading donations of millions of dollars for AIDS research. In 2002 the Clive Davis Institute of Recorded Music was created at his undergraduate alma mater, New York University. He is a graduate of Harvard Law School. His autobiography, The Soundtrack Of My Life, published in 2013, has become the biggest-selling book involving music in history.
About The Recording Academy
Established in 1957, The Recording Academy is an organization of musicians, songwriters, producers, engineers and recording professionals that is dedicated to improving the cultural condition and quality of life for music and its makers. Internationally known for the GRAMMY Awards — the preeminent peer-recognized award for musical excellence and the most credible brand in music — The Recording Academy is responsible for groundbreaking professional development, cultural enrichment, advocacy, education and human services programs. The Academy continues to focus on its mission of recognizing musical excellence, advocating for the well-being of music makers and ensuring music remains an indelible part of our culture. For more information about The Academy, please visit www.grammy.com. For breaking news and exclusive content, follow @TheGRAMMYs on Twitter,"like" The GRAMMYs on Facebook, and join The GRAMMYs' social communities on Google+, Instagram, Tumblr, and YouTube.