Coca-Cola Foundation and Thurgood Marshall College Fund to Give $75,000 to Tuskegee University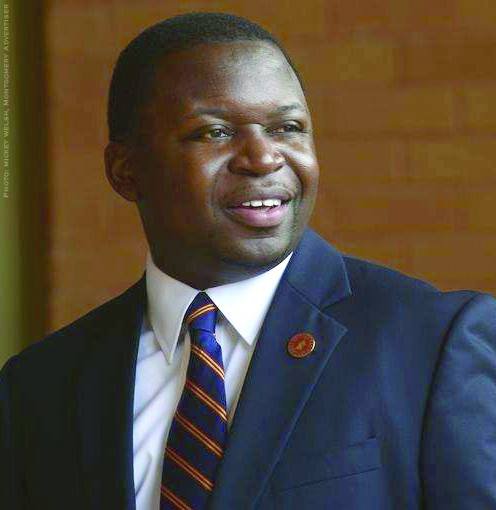 TUSKEGEE, Ala. (November 9, 2015) — A gift from The Coca-Cola Foundation and Thurgood Marshall College Fund helped make this year's homecoming celebration at Tuskegee University even more special. These organizations showed their support for the nstitution with a $75,000 donation Saturday.
"Tuskegee University is very pleased to receive this gift of $75,000 from Coca-Cola and the Thurgood Marshall College Fund. We are particularly pleased that this is the second major donation administered through the Thurgood Marshall College Fund in concert with a major corporation this calendar year. We thank Johnny Taylor, Thurgood Marshall College Fund CEO for his continued support of the Tuskegee University tradition and the Tuskegee University trajectory," said Tuskegee University president, Dr. Brian L. Johnson.
Before the Golden Tigers football team faced Miles College, representatives from The Coca-Cola Foundation and Thurgood Marshall College Fund made the presentation on the field at Cleve. L. Abbott Memorial Stadium. The funds will be used to provide scholarships for first-generation students attending Tuskegee.
"Education is an extremely important and strong pillar of our sustainability efforts," said Lori Billingsley, vice president for Community Relations at the Coca-Cola Company. "We see it as a key contributor to socio-economic development, and we encourage and support educational programs for students of all ages, nationalities and ethnicities, and those in need of financial assistance."
About Tuskegee University
Founded in 1881 by Booker T. Washington, Tuskegee University is home to approximately 3,000 students from the U.S. and 30 foreign countries. The academic programs are organized into seven colleges and schools: 1.) Andrew F. Brimmer College of Business and Information Science, 2.) College of Agriculture, Environment and Nutrition Sciences, 3.) College of Arts and Sciences, 4.) College of Engineering, 5.) College of Veterinary Medicine, Nursing and Allied Health, 6.) Robert R. Taylor School of Architecture and Construction Science, and 7.) School of Education.
Tuskegee University is accredited with the Southern Association of Colleges and Schools Commission on Colleges to award baccalaureate, master's, doctorate, and professional degrees. The following programs are accredited by national agencies: architecture, business, education, engineering, clinical laboratory sciences, nursing, occupational therapy, social work, and veterinary medicine.
To learn more about Tuskegee University, go to: www.tuskegee.edu.