Sylvester Turner Endorsed for Mayor by Senator Sylvia Garcia and Latino Elected Officials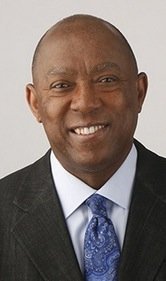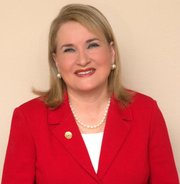 HOUSTON, TX – Houston Mayoral Candidate Sylvester Turner today received the endorsement of Latino elected officials.
Those joining Turner for a news conference today to announce their support were Senator Sylvia Garcia, State Representatives Jessica Farrar and Carol Alvarado, City Councilmembers Robert Gallegos and Ed Gonzalez, HISD Trustee Juliet Stipeche and Constable Christopher Diaz. Also attending were Representatives Ana Hernandez and Armando Walle, who endorsed Turner earlier this year.
"Sylvester Turner has the depth and breadth of experience to usher in a new era of prosperity for our great city," said Senator Garcia. 'His time on the House Appropriations Committee—balancing our state's budget and protecting our tax dollars—will serve him well as Houston faces a new set of challenges in a changing economy.

"More importantly, Sylvester believes that Houstonians from every background and neighborhood should have equal access to the American Dream," added Garcia. "Sylvester has spent his life fighting for safer neighborhoods, better infrastructure and economic opportunity for every single Houstonian and will continue to do so as our Mayor. I strongly urge you to join me in supporting Sylvester Turner."
Farrar and Alvarado echoed Garcia's comments about Turner's experience in the Legislature. They also both pointed out that his ability to create consensus out of disagreement will serve Houston well.
"Sylvester has the ability to work across the aisle," said Farrar. "And when it comes to the budget, he has worked miracles.'
"Representative Turner has been a person to bring people together—he is a consensus builder," Alvarado said.
Other comments:
Trustee Stipeche: "Sylvester Turner is the embodiment of what our children can look up to. We need a leader who will provide equal opportunity for all."
Councilmember Gonzalez: "We cannot sit idly by. We have to work in this campaign to elect Sylvester Turner as the next mayor."
"I am grateful for the support of so many of the leaders in our community," said Turner. "Houston is a wonderful, diverse city but with diversity, we must have inclusion. People need to see those who look like them at every level of government before they can trust their government. I pledge to work hard every day office to earn people's trust.
"But I cannot do this alone. I need partnerships with leaders like those here today and with everyone in Houston in order for our city to succeed. Together, we can do great things."
Sylvester Turner is running for mayor — with the support of Democrats and Republicans, community groups, business leaders and unions — to make our neighborhoods safer, improve our roads and give working people a better chance to get ahead. He has been endorsed by the Houston Chronicle, Jewish Herald Voice, African American News and Issues, dozens of organizations and thousands of Houstonians.
For more information, visit www.SylvesterTurner.com