Tips for Millennials Buying 1st Health Insurance Policy
Simple web-based service features intuitive format for first-time insurance buyers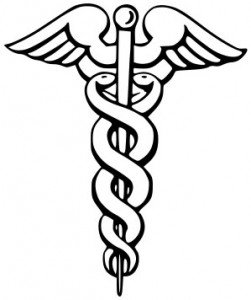 New York, NY, November 11, 2015 . . . No longer covered under their parents' policies once they reach the age of 26, nearly 43 million so-called "millennials" will need to shop their own health insurance under the Affordable Care Act. For a younger generation accustomed to shopping virtually everything on the Internet, HealthCare.com has launched a new, web-based recommendation engine that makes choosing health insurance as simple as answering a few online questions. HealthCare.com is the nation's leading health insurance search engine and comparison tool.
"There's no learning curve with our new interface," said HealthCare.com CEO Jeff Smedsrud. "Anyone who's used the Internet will find the shopping 'path' clean, easy and intuitive. Everything is question and answer-driven, to get a handle on current and anticipated healthcare expenses. Consumers can answer as few, or as many questions as they wish in order to fine-tune the plan recommendations that are presented to them."
The HealthCare.com site has some other key features that should appeal to millennials. Visiting the site is completely anonymous, and no personally-identifiable information is collected. Unlike sites that deliver a fire-hose of hundreds of plans to sort through, the HealthCare.com recommendation tool suggests the two best plans for an individual's healthcare needs, based on answers provided. Once a plan is selected, millennials can decide how much human help they want in buying a plan – they can go ahead and purchase it online, have a phone call with a licensed representative, or arrange for an in-office visit with an agent to discuss the plan further.
For consumers who prefer to look beyond HealthCare.com's recommendations, there's plenty of choice. The site offers a broad selection of plans, and provides access to virtually all the state-based exchange plans, federal exchange plans, and many private, off-exchange plans – over 200 carriers and more than 120,000 plans in all. There are filters (another feature familiar to Web shoppers) that allow consumers to refine plan searches according to desired monthly premiums, annual deductibles or annual out-of-pocket costs. And a built-in calculator determines the net cost of plans eligible for government insurance subsidies.
Smedsrud offered some tips for millennials buying their own health insurance policy for the first time:
If you're turning 26 in 2016, don't wait until your actual birthday to get a plan - buy one at the beginning of the year. That way, if you are a heavy consumer of medical services, you won't end up paying two deductibles. (If you buy a plan part-way through the year, all the deductible you've paid down on your parents' plan goes away and you start all over again with your new plan).

Before shopping a plan, calculate your annual income, which may qualify you to receive a federal insurance subsidy. Once online, provide your annual income to determine the net cost and availability of plans with government subsidies.
Jot down your healthcare consumption history over the past year, including the number of prescriptions, doctor visits, emergency room visits, X-rays and other tests, and any medical procedures you had, or may be having in the coming year. This will come in handy when answering healthcare utilization questions to determine your best plan.