Deion Sanders Settles $1 Million Lawsuit Over Dallas Penthouse
Willie Grace | 11/12/2015, 11:10 a.m.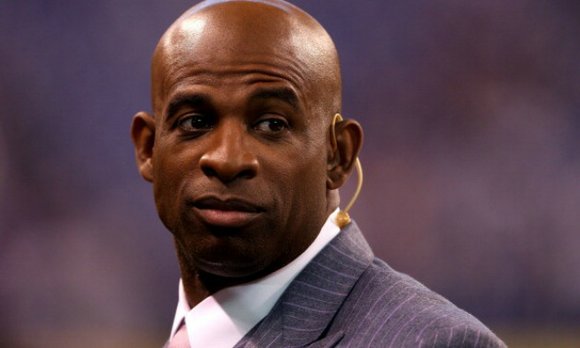 A $1 million legal battle over damage done to a penthouse owned by Deion Sanders has been settled. The suit was dismissed this week.
At the center of the case are accusations Sanders made against WWPS and it's owners Kyle & Yvette Atkins regarding them ruining the penthouse by flooding his swimming pool, with the lawsuit being dismissed this week.
In the suit, which was filed in Dallas County Court, the former NFL star explained that he owns a penthouse in Azure, a luxury building in Dallas. In 2012, a WWPS employee came to the residence to service Sanders' pool, Sanders said, adding that his realtor discovered that the entire penthouse was flooded with water when he stopped by for a visit two days later.
According to Sanders, the employee who serviced his pool was negligent. In his eyes, WWPS "failed to exercise ordinary care and breached its duty of care to Plaintiffs by failing to train Defendants' employees on how to properly service the swimming pool", in addition to failing to use proper equipment to fill the swimming pool.
According to TheJasmineBrand.com, Sanders goes on to claim that the employee failed to provide properly functioning equipment as well as notice and correct the equipment/hose they were using to fill Sanders' swimming pool. The equipment/hose used by the employee was not the proper fill equipment/hose, the suit noted.
As a result, Sanders ended up filing his lawsuit as he demanded more than $1 million dollars in damages for the loss of the use of his penthouse, the loss of value the home now has, loss of rental income and the loss of enjoyment of the property.
Despite this, the legal battle came to end when documents in the case were filed on Nov. 4. The documents officially stated that settlement in the case was reached by Sanders and WWPS, which will dismiss all claims against both parties.
For more information go to http://www.blackamericaweb.com