Americans' Blood Pressure Control Improving, But What Else Can Be Done?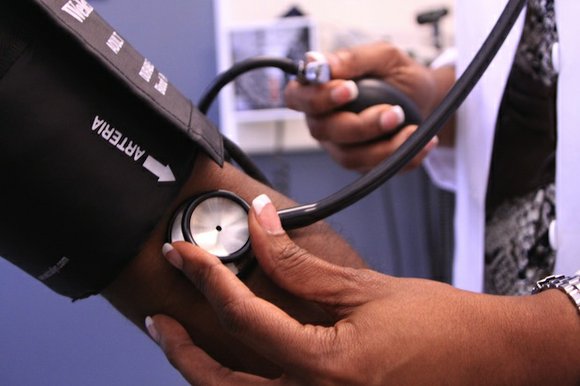 By Debra Goldschmidt and Carina Storrs
(CNN) -- Doctors have long known that systolic blood pressure below 120 was considered normal and meant a lower risk of heart disease and kidney problems. But they would often treat patients only if that top number crept above 140, the threshold for officially having high blood pressure.
New government data indicate that from 1999 to 2014 the prevalence of hypertension, or high blood pressure, remained the same, but the number of people who have their hypertension under control increased from 31% to 53%. The authors of the report, from the National Center for Health Statistics at the Centers for Disease Control and Prevention, say there is still room for improvement.
Just how low should that blood pressure go? Recent findings from a large National Institutes of Health study now suggest that it's worth treating patients in that prehypertension gray area of 120 to 140, in order to bring them down into the normal range.
Getting to 120
A new study, published this week in the New England Journal of Medicine and presented at the annual meeting of the American Heart Association, found lower rates of heart attack, stroke and death among people with high blood pressure who brought that top number down to 120.
In order to reach that goal, study participants in the 120 group took an average of three blood pressure medications, whereas the 140 group took two medications.
"There is a marked reduction to reduced cardiovascular events and mortality," said Dr. Jackson Wright, lead author of the study and director of the clinical hypertension program at University Hospital Case Medical Center in Cleveland. There was an expected number of adverse events in 1% to 2% of patients but the benefits outweigh the risks, the researchers said.
So doctors who would have left alone patients with blood pressure in the 130s before are now looking to get them down to 120 -- and this applies to everyone. "No patient group was identified who did not respond to a lower blood pressure target," Jackson said.
The focus is on the top number in a blood pressure reading because it's a better predictor of heart attack and stroke than the bottom number, according to Dr. John D. Bisognano, professor of medicine at the University of Rochester Medical Center and president-elect of the American Society of Hypertension. (The top number, the systolic, is the pressure when the heart is beating. The bottom number, the diastolic pressure, is measured while the heart is resting between beats.)
So how can patients take their blood pressure down to 120?
If that becomes the new goal, many people will probably need to start a blood pressure medication or add another to their current regimen, Bisognano said. But there are also a number of lifestyle interventions they may be able to tap into instead of taking a new drug. Here are their options:
Medicate
Many people have to take blood pressure medication just to stay close to the 140 mark, Bisognano said. Some may even run marathons and lead otherwise healthy lives, but just can't get down in the normal range, possibly because they are genetically predisposed to high blood pressure.