Americans' Blood Pressure Control Improving, But What Else Can Be Done?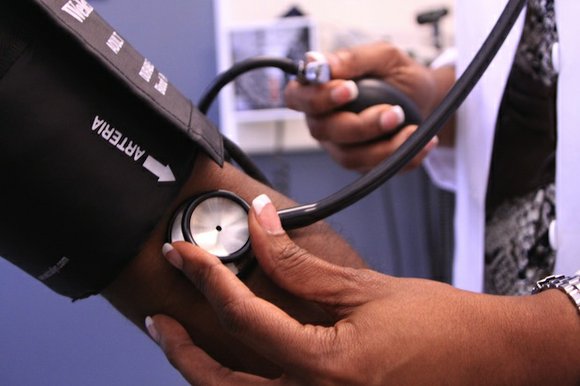 To get down to 120, these people may have to take more blood pressure medication. The most common, Bisognano said, are the "ABCDs": ACE inhibitors, beta blockers, calcium channel blockers and diuretics. Typically, patients who need more than one medication would take one from each of these classes.
Although the ABCDs can lead to side effects, such as dehydration, headache and weakness, most people can tolerate them and the problems are usually not severe, Bisognano said. In addition, "we are in a golden age of hypertension treatment, where almost all of the drugs are cheap," he said.
A medium dose of one of these medications usually brings systolic blood pressure down by about 10 points, said Dr. Karen Margolis, director of clinical research at HealthPartners Institute for Education and Research.
Lose weight
Weight loss can lower blood pressure about as much as taking a single blood pressure medication, Margolis said. Research suggests that losing about 9 pounds could reduce systolic blood pressure by 4.5 points, and one study found that maintaining weight loss of about 7 pounds for a year could even bring it down by 11 points.
It is not clear why weight loss is so beneficial for blood pressure, Bisognano said. It may lead to changes in circulation, or it may be because of the dietary changes that can accompany weight loss, such as eating less salt. "(However) we have to appreciate how difficult it is to lose weight," especially if you are busy, Bisognano said. "Sometimes you can do it and sometimes you cannot."
Exercise
Along with weight loss, exercise is probably the best way to lower blood pressure without the possible side effects of medication, Bisognano said. It makes arteries more flexible and better able to dilate, which directly reduces systolic blood pressure, he said.
The American College of Cardiology and the American Heart Association recommend 2½ hours a week of medium intensity physical activity, such as jogging, swimming and dancing. One study found that 10 weeks of moderate exercise, such as walking and cycling, for an hour three times a week reduced systolic blood pressure in sedentary older adults by 5 points.
For some people, however, the slog of going to the gym after a long work day may be worse than the side effects of medication, Bisognano said. But even being a "weekend warrior" can help. "Then, when your life permits you to do something once or twice a week, you'll be in physical shape to do that," Bisognano said.
Scale back the salt
One of the most important dietary changes some people can make to lower blood pressure is reducing salt intake, Bisognano said. Many of us consume 9 to 12 grams of salt a day, but the American Heart Association recommendation is 3 or 4 grams. In one study, scaling back daily salt levels from 8 grams to 4 grams was associated with a drop of 6.7 points in systolic blood pressure.
But only people whose blood pressure is affected by salt may reap this kind of blood pressure-lowering benefit. "If you don't have salt-sensitive hypertension, it will not do much," said Dr. Samuel Joseph Mann, professor of internal medicine at New York-Presbyterian Hospital Weill Cornell Medical College.