Safaree Samuels To Reportedly Sue Nicki Minaj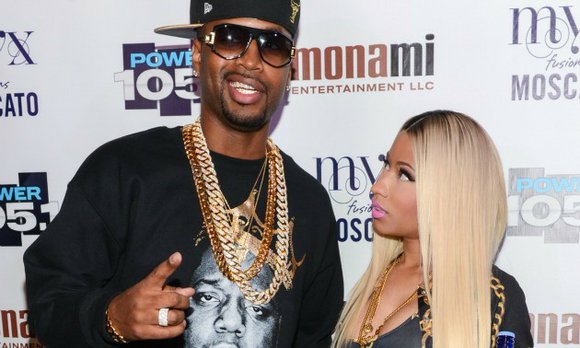 Just when you think the drama between former flames Safaree Samuels and Nicki Minaj has died down, it starts back up again. The once-couple have had their fair share of back-and-forth since breaking up earlier this year, but things were finally quieting down, with Safaree covering up his Nicki Minaj tattoos and finally releasing his own music.
Safaree isn't done with the relationship just yet though. Reports are surfacing today that Safaree plans to sue Nicki Minaj, in an attempt to get a cut of all the profits she made off her last three albums (The Pink Print, Pink Friday and Pink Friday: Roman Reloaded). In addition to the three albums, he's looking to make a few bucks off Nicki's singles "Only," featuring Chris Brown, Drake and Lil Wayne, as well as "Flawless (Remix)" and "Feeling Myself," both which feature Beyonce.
While the lawsuit has yet to be filed, Safaree has reportedly already lawyered up, and the suit is impending. The Brooklyn rapper will reportedly present a hefty amount of evidence proving he was closely involved with Nicki's output. This includes apparently includes voice memos, studio session footage and eye witnesses. Not to mention Nicki's own acknowledgement, by giving Safaree executive producer credits on her first two albums.
For more information go to http://www.hotnewhiphop.com