Travel Leaders' Top 12 Tips to Travel Better for the Holidays
Holiday travel should be joyous and stress-free; these tips from Travel Leaders will help Americans "Travel Better" during the holidays.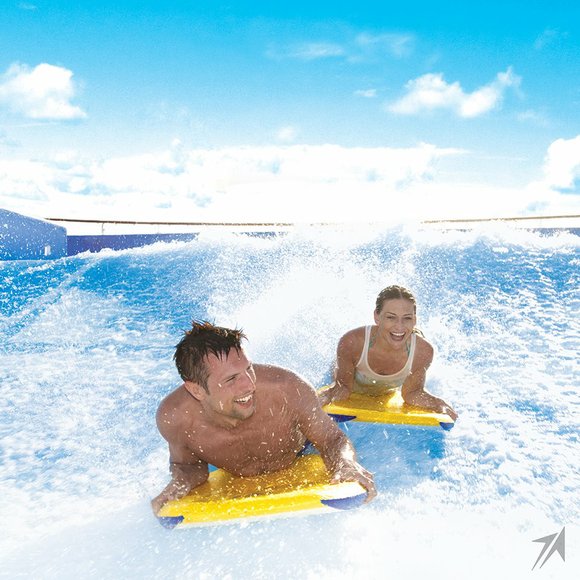 Plymouth, MN (November 17, 2015) — This year, Airlines for America is predicting that there will be 25.3 million airline passengers traveling during the 12-day holiday period that extends from November 20 through December 1. Even with that staggering number, vacation plans – or that trip home to see the relatives – can run more smoothly when travelers follow these "Top 12 Tips to Travel Better for the Holidays" from America's Travel Leaders.
"A strong economy, coupled with the lowest fuel prices since 2009, means more Americans will be hitting the roads and heading to airports this year during the holiday season – in fact, more than 87% of Travel Leaders Group travel agents say their bookings are higher than or equal to a year ago," said
Roger E. Block, President of Travel Leaders Franchise Group (TLFG), home to Travel Leaders Associates. "When you combine that with all available travel days through the New Year's weekend, even more people will be traveling than usual. So, this is a prime time to remind travelers of some essential holiday tips that will help them 'Travel Better' so their focus can be on their family, friends and joyous celebrations."
Here is a compilation of Travel Leaders' "Top 12 Tips to Travel Better for the Holidays" for a happy, healthy and safe travel experience this holiday season.
1. Make a checklist and check it twice. Before any trip, it's important to make a checklist of essential items like chargers for electronic devices or prescription medications. It's easy to forget the items you use every day and you don't want to spend your trip seeking replacements. Add to your list a portable battery charger with a USB connector as "back up" to your backup.
2. Bring digital and hard copies of identification cards and papers. It's a good idea to have color photocopies and digital copies of all important identification documents, including your passport, boarding passes, front and back of credit cards and health insurance information. Also have extra ID photos cropped to passport size in case you have to order a replacement at the U.S. Embassy or Consulate. Be sure to pack all paper copies or flash drives in a separate location for extra safe-keeping.
3. Label prescription medication. In addition to packing enough prescriptions to last your entire trip, bring extra in case you come home later. Keep your medications in their original labeled containers, then place in a clear plastic bag. While you're at it, pack a mini first-aid kit for minor medical emergencies.
4. Check-in online. Airlines generally allow passengers to check in online 24 hours in advance, with a cutoff a couple of hours before boarding time. So make sure you've checked in well before you're set to head to the airport. Have your boarding pass, paper or digital version, within easy reach, along with your ID, to save time as you approach the security checkpoint.
5. Keep valid identification at hand. Children under 18 are not required to provide identification when traveling with a companion, but passengers age 18 and older must show valid ID at the airport security checkpoint. Since most ID, like a driver's license, has an expiration date, double-check that your ID will not expire before your return trip home.