Forget the Front Office: Pay Rent at the Grocery Store
Nova Asset Management and RealPage work together to change the game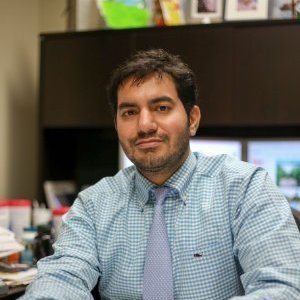 Houston, TX (November 18, 2015) — Research shows that the most effective way to beat temptation is not having to face it in the first place.
By the end of 2013, Neal Verma realized that his company, Nova Asset Management, was going to lose about $40,000 during that year to employee theft. The situation was discouraging. When tenants would come in to the rental office to pay their monthly rent, some brought cash or blank money orders.
"We have good people at our sites, but the temptation of cash or blank money orders was simply too great for some employees — they filled out the blank money order and deposited the money into a personal account," Verma said.
As President and co-founder of Nova Asset Management, which owns and manages more than 6,000 apartment units (including Cedar Branch Apartments and Green Oak Village Apartments) throughout the Houston metropolitan area, Verma knew there had to be a better way. When he started researching options, he and his team considered developing a vending machine that would accept rent checks, but the development process would be long, expensive and involve time and energy-consuming trial and error.
After Verma explained this dilemma to an associate at RealPage – the property management software leader – the company approached him with the opportunity to beta test a new system. Starting in early 2014 and using RealPages' eMoney Order system, Nova Asset Management uses a third party system to save money — and alleviate temptation. Renters now pay their rent at any of the 24,000 retail stores in the RealPage system.
"I think that it's a good system for people that do not have Internet service at home. It seems to be faster since all you do is give the coupon, and they process your payment quickly," says renter Xochlit Rendon.
Under the new system, payments are not received at the front office; instead residents pay rent and fees at their choice of convenient third-party outlets like grocery stores with which RealPage had partnered.
"Many of our residents were already accustomed to paying things like their utility bills at these stores, so it was a natural transition," Verma said. "The day we flipped the switch, everything changed. Before, we were losing anywhere from $30,000 to $50,000 to theft every year. We completely shut off the ability to pay rent and fees at the front office, so the risk of theft or robbery went to zero overnight."
The eMoney Order system enabled residents to pay only the amount owed to store clerks. With a clear audit trail of every payment, there was no longer any room to manipulate payments. Unauthorized credits given at the sites also came to a sudden halt. An authorized person at the home office approves any requests for credits or concessions. But the bigger savings were measured in hours.
To set up the system, Verma said the cost and time commitment was minimal.
"The results from using a third-party offsite payment system have been remarkable in every way," Verma said. "The cost to transition an apartment complex into the new eMoney Order system only took about $300 per complex. Time-wise, we were able to make the switch in less than two months per complex."