Richard Browne: From Near Death to Dreams of Taking on Usain Bolt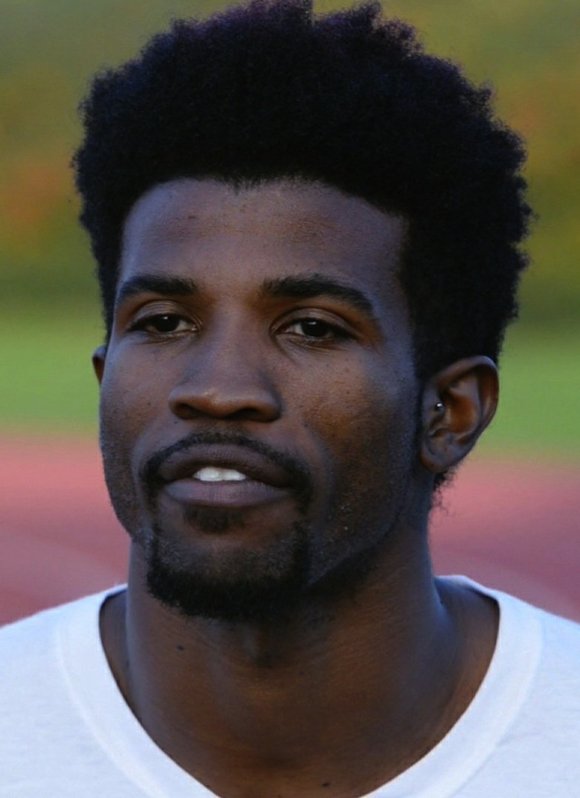 By Matthew Knight and Duarte Mendonca
CNN
(CNN) -- Richard Browne thought the worst was over. However, his nightmare had only just begun.
In 2007, the 16-year-old was recovering in hospital after slipping and falling through a plate glass window of a laundromat in his hometown of Jackson, Mississippi.
The shards severed muscles, nerves and an artery in his right leg but, after surgery, Browne's condition had improved enough for doctors to move him from intensive care to a standard ward.
Then blood began gushing out of his leg.
"I remember standing up and blood rushing to the floor," Browne told CNN's Human to Hero series.
"Apparently one of the clamps that the doctor had used to close my artery hadn't been closed sufficiently, and once the pressure went down it caused the artery to split back open.
"Greg, my nurse at the time, put his hand inside my leg to hold the artery closed until the doctor on call got there ... I went in and out of consciousness.
"I remember telling my mom that I just couldn't fight anymore ... I remember that day and thinking that was the day I was going to die."
Today, the American para-athlete is positively brimming with life, the grisly details of his late teens a distant memory.
In October, Browne won the sprint double at the IPC world championships in Doha, Qatar, clocking world-record times in both the T44 100 and 200 meters events.
It has been a remarkable journey for the 24-year-old, who requested doctors amputate his lower leg in February 2010 after three years and 13 reconstructive surgeries.
"It was kind of a quick decision for me because there was so much pain, so much hassle, I wanted to move on with my life," he explains.
"I drove back to Jackson from Atlanta (Georgia) where I was at school, got the surgery and I was back at school the next day."
After six months on crutches, Browne was fitted with his first prosthetic limb and found that he could join in playing football and basketball. But his life changed forever when he was encouraged to try "a running leg."
"I went and Googled the Paralympic Games and saw (South Africa's) Oscar Pistorius, (and U.S. para athletes) Marlon Shirley, Jerome Singleton, April Holmes ... and all these legends of the sport at the time," he said.
"Just to see them run and do the things that they did and the way they carried themselves even though they had amputations -- it was amazing. So I thought it would be cool so I took a liking to it (and) it kind of just came natural."
Browne soon tasted success, winning a silver medal in the 100m at the 2012 London Paralympics after less than six months of working with a coach, and repeating the feat at the world championships in Lyon, France the following year.
His trip to the UK in 2012 was bookended by personal tragedy -- his uncle was stabbed the day before he left for London, and when he returned home there was more sadness as he learned his grandmother had lost her battle with breast cancer.