Bishop Corletta Vaughn and Bishop Paul Morton Both Say They Do Not Endorse Trump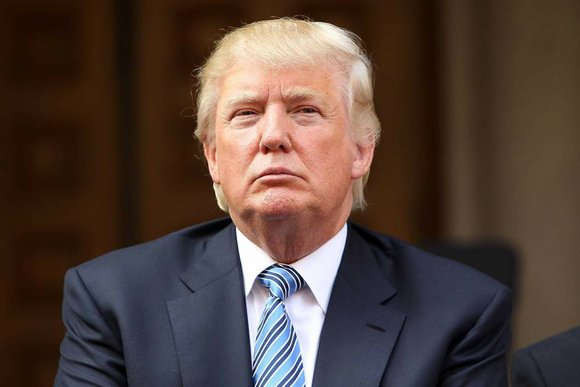 WASHINGTON, D.C. – NOV. 30, 2015 –Today on News One Now, host and managing editor Roland S. Martin spoke with two well-known members of America's Black clergy, Bishop Corletta Vaughn and Bishop Paul Morton about the recent invitation extended to several Black pastors by Trump to meet and endorse his presidential campaign. Both religious leaders firmly stated that they in no way endorse Trump's campaign.
"I believe that then the Trump Camp was going to ask, just kind of manipulate us and use us to show to the Black church and to the world that he had African-American pastors behind him. Just another way for Trump to deceive people, and to manipulate the Black vote after he, I believe, knows that he had offended our community." – Bishop Corletta Vaughn
"What it was all about, just getting a line of Black pastors behind you, and good night these pastors perception unchallenged becomes reality. And so that's what we have to be careful of, and so it was about perception. You didn't have to really endorse, but just the perception of Pastors standing behind you, and because I believe as pastors, and that's what disturbed me, that we are going to endorse." – Bishop Paul Morton
ABOUT NEWS ONE NOW:
Emanating from the heart of Washington D.C. in a state-of-the-art studio that offers a stunning view of the Capitol building, News One Now airs Monday through Friday on TV One from 7-8 a.m. ET. News One Now is hosted by Roland S. Martin, the 2013 National Association of Black Journalists' Journalist of the Year and former host of TV One's long-running, award-winning weekly news program, Washington Watch with Roland Martin. Each morning, Martin – who also serves as the program's managing editor – sifts through the headlines of the day to spotlight matters that greatly impact the African American community. In addition to television, News One Now reaches audiences 24/7 with exclusive program content and extended editorial on NewsOne.com and the NewsOne mobile app. News One Now is an evolution of Interactive One's award-winning digital brand NewsOne.com that launched in 2008 and reaches millions of African Americans each month. Susan Henry is executive producer of News One Now. D'Angela Proctor is TV One's head of original programming and production.
ABOUT TV ONE:
Launched in January 2004, TV One (www.tvone.tv) serves 57 million households, offering a broad range of real-life and entertainment-focused original programming, classic series, movies and music designed to entertain and inform a diverse audience of adult Black viewers. The network is the exclusive home of News One Now, the only live daily news program targeting Black viewers. In December 2008, the company launched TV One High Def, which now serves 14 million households. TV One is solely owned by Radio One [NASDAQ: ROIA and ROIAK, www.radio-one.com], the largest radio company that primarily targets Black and urban listeners.
Connect with TV One:
Website: http://www.tvone.tv
Facebook: http://www.facebook.com/tvonetv
Twitter: http://twitter.com/tvonetv
Instagram: http://instagram.com/tvonetv