The $100,000 job: Be an apprentice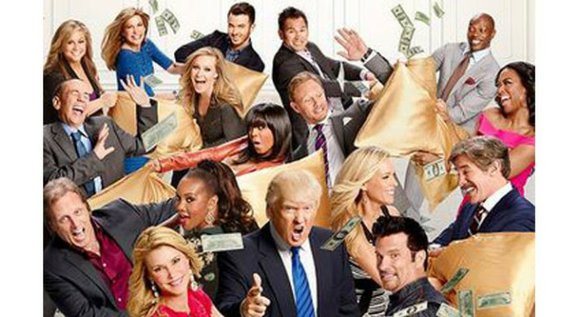 NEW YORK (CNNMoney) -- Mike Taylor may represent the bridge to America's job skills gap.
He went to a 4-year college and then waited tables at a restaurant even as he struggled to pay off college loans. Two years later, he did what many Americans are doing less and less: he became an apprentice.
There are 5.8 million job openings in the United States -- a record high number. It's a positive, and indicates that companies are hiring. But hidden behind the huge number of job openings is the fact many Americans don't have the skills to fill them.
One possible solution is apprenticeships like Taylor's. You get paid while you learn and work. What's better is you complete an apprenticeship with no student debt and some of those skilled jobs pay better than entry level positions on Wall Street.
"Apprenticeship is the other college, except without the debt," U.S. Secretary of Labor Tom Perez told CNNMoney.
President Obama is betting on apprenticeships to help bridge the job skills gap. His administration set aside $175 million in grants -- the largest ever federal grant program for apprenticeships.
A native of Hazlet, NJ, Taylor left New York's St. John's University with $75,000 in student loan debt. He knew that making ends meet while paying off his mountain of debt wouldn't be feasible on a job waiting tables. He thought about being a cop in 2009 but no one was hiring during the Great Recession.
Taylor is now in a 5-year apprentice program at Plumbers Local 1 in Queens, N.Y. Every two weeks, he attends class one day and works nine days -- each of those days, including his class, are paid for by the program.
Wages may not be growing across the country, but they are growing for many apprentices.
Taylor makes $28 an hour. Next year, as his skills improve, he will make $42 an hour. Taylor has paid down much of his student loan debt and he bought a house in Hazlet, NJ, last year with his wife, who's expecting their first child.
When Taylor finishes the apprenticeship, he can opt to take a few more classes to obtain an associates degree -- all paid for by the apprenticeship program.
"I wish I would've done this sooner," says Taylor. "How many 28-year old kids do you know that can actually own a home?"
Taylor and other plumbing apprentices, like Nick Broadbent (pictured above), make $117,000 on average in their first year out of the program. That's right: plumbers pull in more fixing pipes at Wall Street banks than entry level bankers.
"Rightfully so, we have more skills than the bankers," quipped Chris Pancia, another apprentice at Plumbers Local 1.
Apprenticeships appear to be gaining momentum this year, but it hasn't been always been that way. In fact, between 2002 and 2013, the number of apprentices in the U.S. dropped from 469,000 to 288,000, according to the Labor Department, as the programs were slashed.