8 Great Happy Hours We Recommend
Monica Jones | 10/2/2015, 11:21 a.m.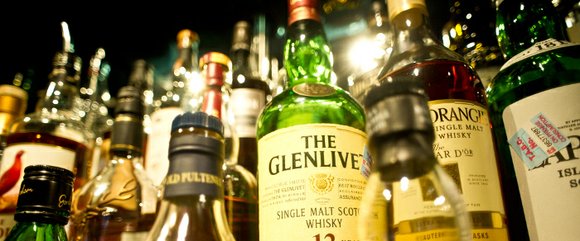 You've been replying to emails since 8 am, running rampant around the office trying to meet deadlines and finally when you've managed to escape the hustle and bustle of your 9 to 5, you're ready to wind down with a glass of Merlot or a tallboy of craft beer. However, the roadblock that is commonly referred to as rush hour traffic has other plans for the remainder of your day. In any given direction, Houston traffic can hinder the process of trying to forget about your hectic workday. Here at Style, we've managed to make your voyage to the land of libations less of a headache by compiling 8 local restaurants/bars that keep the happy hour alive and well until 8 pm or later. Just pick a location, invite a friend or coworker, and stay below the legal limit!
Royal Oak Bar & Grill -1318 Westheimer: This hot and hip happening spot nestled in the Montrose area offers its patrons $10 bottles of house wine with a variety of food pairings that include the infamous golden fried stuffed jalapeños -- trust us the best $6 you'll ever spend.
Doc's Motorworks -1301 Westheimer: Fairly new to the Montrose area, this establishment is a great hangout to catch sporting events and have a few cold ones with your coworkers. $3.50 wells, $5 wines, $4 Hybrids plus a food menu featuring an assortment of yummy popular starters for under $5.
Stones Throw -1417 Westheimer: This bar knows how to keep you happy everyday of the week with daily drink and food specials which include $3 Shiners and cocktails from $4 to $7. Be sure to stop by on Wednesdays when the over-sized punch bowls are half-price.
55 Bar & Restaurant - 5510 Morningside Dr: Throughout the week you can enjoy $5 house wines and beers, along with specialty cocktails for a fraction of the regular price. This Rice Village establishment has a great outdoor patio for happy hour with coworkers.
Bakers St Pub & Grill - 5510 Morningside Dr: With several locations throughout Houston, the West University location gets the party started as early as 3pm with specials on craft beer, house wine, and wells. The pub grub is also pretty good compared to the average bar menu.
Noveau Antique Art Bar - 2913 Main St: One of downtown Houston's gems, the Noveau Antique Bar, serves a unique and charming atmosphere. Noveau's classic cocktails, attentive staff, and ample parking makes this spot a great alternative to your ordinary hangouts.
Reverly on Richmond - 1613 Richmond: There are no limits to your happiness at Revelry, as the $5 drink and appetizer specials will hold you over until dinnertime. Unwind from a long workweek on Fridays where the happy hour extends until 9pm.
Pistolero's Taco & Tequila Bar - 1517 Westheimer: Home of the $3 Margarita and Sangria, the tequila bar and restaurant welcomes soccer lovers to enjoy their gourmet tacos and infused Tequila Monday through Friday until 8pm. If you can't make it out of the office in time, stop by from midnight until 2am for the Midnight Margarita special with $2 Margaritas.
Follow Monica on Twitter at @bornceo. Share this story online at www.stylemagazine.com.