LOVELL'S FOOD FOR THOUGHT – CAN DO HOUSTON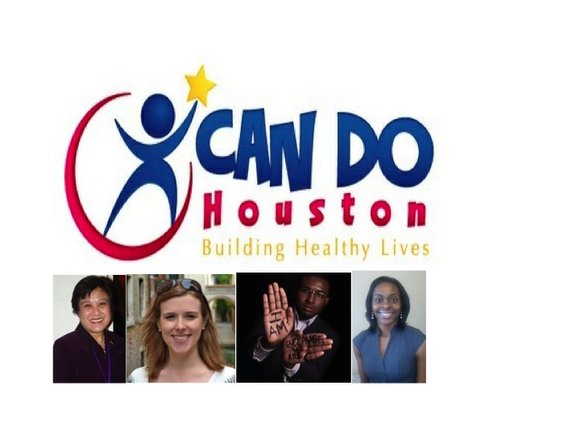 CAN DO Houston initially began in August 2008 in two Houston neighborhoods including one park, one elementary school, and the surrounding community. Our partners had money to fight childhood obesity, but they were doing it as separate entities. CAN DO Houston brought them together as one fighting force. This did not mean that our partners could not do other things, but with these neighborhoods, we would be one. We engaged with communities, coordinated with local organizations, and leveraged existing resources to implement a community-based childhood obesity prevention imitative in the two low-income neighborhoods. Based on direct input from the community, we coordinated various activities to promote healthy living including: after-school programs, grocery store tours, wellness seminars, cooking classes, and staff wellness clubs.
Once we launched CAN DO Houston pilot and delivered what we initially promised to these communities, we realized if we were going to grown and become sustainable we needed to document what we were doing. I want to stress hear the deliverable to the community and not the publication as a deliverable. That led to the article in Preventing Chronic Disease - CAN DO Houston: A Community Approach to the Prevention of Childhood Obesity (Correa et.al, 2010 (http://www.cdc.gov/pcd/issues/2010/jul/09_0184.htm)).
Over the past seven plus years, we have been fortunate to have a truly dedicated staff in the CRMH and the UT School of Public Health. This was another crucial aspect of CAN DO Houston success. These individuals helped to maintain CAN DO in lean times, while continuing to contribute to its grown, starting with Dr. Beverly Gor, now with the Houston Health Department, and Nancy Correa, now Director, Center for Parenting and Family Well-Being, then Niiobli Armah, now Managing Director at WE-COLLAB and our current Executive Director Dr. Jasmine Opusunju. All of these individuals, as well as our Board of Directors, have led to the tremendous success of CAN DO Houston. I was also say that we would not be were we are today, if it had not been with funding through Healthy Kids, Healthy Communities (HKHC) and the help from our numerous partners—including the city's parks, health and human services, schools and universities, and the Center for Research on Minority Health at M.D. Anderson Cancer Center.
So what has taken place after the four year HKHC initiative? Remember the word sustainability!!! Let me also mention the need for a small group of thoughtful, committed people. One of the unique features of CAN DO Houston is the fact that we had that group who started with community involvement upfront. They did not approach the communities with funding or plan already in place. The platform was based on a willingness of people to come together for a common cause. It was the willingness of people to share their merger resources and dedicate their time because it is theirs. It was about trust and ownership.

Almost a decade later, still with very little direct money, let me point you to the following links to see some of the successes of CAN DO Houston. If I were to write it all out it would take me more pages than I have space to list and describe. So let me refer you to our web page (http://www.candohouston.org/) or that on HKHC (http://healthykidshealthycommunities.org/communities/houston-tx). However, one of the things that have plagued CAN DO Houston is the lack of awareness of its successes both in Houston and outside of Houston. I am hoping that with the new story on Channel 39 in Houston (http://cw39.com/2014/09/26/fighting-childhood-obesity-one-neighborhood-at-a-time/), and now with the USA Today article (http://www.usatoday.com/story/news/nation/2015/09/29/houston-tries-slim-down-food-fitness/72756826/ ) and video (http://www.usatoday.com/videos/news/health/2015/09/29/72738542/), CAN DO Houston had turned that corner.
Finally, for me personally, it is truly gratifying to see what CAN DO Houston has grown into and what it has accomplished. To seeing ones idea flourish and making a difference in people's lives, there are no words for that. From Beverly, to Nancy to Niiobli and now Jasmine, the torch has been passed and I can only see great things for CAN DO USA. As my mentor once said to me, "one's legacy to science is not the work that you do, but the people you leave behind."