Ron LeGrand Featured in an Exclusive Interview on AJC Radio's Spotlight on Capitol Hill... Where A Just Cause Puts the Spotlight on Storied Careers on Capitol Hill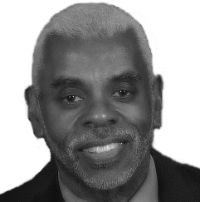 DENVER, CO--(Marketwired - October 07, 2015) - Advocacy group, A Just Cause, announces that AJC Radio's "Spotlight On Capitol Hill" segment for Thursday, October 8, 2015 will be shining the spotlight on Ron LeGrand with an exclusive interview (www.AJCRadio.com, 8-10 PM ET).
"'Spotlight On Capitol Hill' has gained momentum as we continue to bring our listening audience information about the excellent work being done by members of both the House and the Senate as well as those with storied careers in government and on the Hill. Everyone is talking about AJC Radio's segment, Spotlight On Capitol Hill," says Lamont Banks, A Just Cause Executive Director. "We've done spotlights on notable members of the House and Senate including: Congressman Charles Rangel (D - NY), Senator Charles Schumer (D - NY), Congressman Cedric Richmond (D - LA), Congressman Hakeem Jeffries (D - NY), Congresswoman Nancy Pelosi (D - CA), Senator Orrin Hatch (R - UT), Congresswoman Judy Chu (D - CA), Congressman GK Butterfield (D - NC), Senator Patrick Leahy (D - VT), Senator Ted Cruz (R-TX), Congressman Jim Sensenbrenner (R - WI), and Senator Mike Lee (R - UT)," adds Banks.
"Our listening audience will hear an exclusive and compelling interview with Ron LeGrand," explains Banks. "Ron Legrand is a legend in Washington, D.C. He has worked with some of the most powerful and influential members of Congress on Capitol Hill. He brings with him a knowledge of the process of law and fairness that few people have," concludes Banks.
Ron LeGrand is Vice President for Public Policy at the National Network to End Domestic Violence (NNEDV). In his current position, Ron leads NNEDV's national policy agenda which includes but is not limited to adoption and/or reauthorization of laws, policies and regulations to broadly enhance safety and economic empowerment for victims and survivors of domestic violence, sexual assault, dating violence and stalking. During his tenure with the House Judiciary Committee, Ron served as lead Democratic Counsel on the Violence Against Women Reauthorization Act of 2013, which was signed into law on March 7, 2013, and as lead Democratic Counsel on the House Committee on the Judiciary's Over-criminalization Task Force. His issue portfolio included, Domestic Violence (the Violence Against Women Act), Human Trafficking, Corrections, Sexual Assault, Illicit and Prescription Drug Abuse, Criminal Justice Reform, and Elder Abuse, among others. "What Ron is doing to end domestic violence speaks volumes to his character. We need more people like Ron LeGrand who are stand for justice in America," declares Banks.
According to Ron's bio on the Huffington Post, where he is a contributor, Ron had been Counsel to the U.S. House of Representatives, Committee on the Judiciary, Subcommittee on Crime, Terrorism, Homeland Security and Investigations until April 2015. His prior government service also includes Counsel to the House Select Committee on Narcotics Abuse & Control (1985-1987), Counsel to the Committee on the Judiciary, U.S. Senate (1987-1989), Counsel to the U.S. House of Representatives Committee on Government Operations, Subcommittee on Transportation & Government Operations (1989-1990), Trial Attorney, U.S. Department of Justice, Criminal Division, Narcotics and Dangerous Drugs Section, and Special Agent, U.S. Drug Enforcement Administration (1974-1977). Ron has also served in the major nonprofit and corporate sectors as Chief Diversity Officer with AARP (2003-2008), and Director, Minority Affairs & Business Development for Nabisco Foods (1990-2001).