Will Smith: 'Bad Boys 3' Is On The Way Along With New Music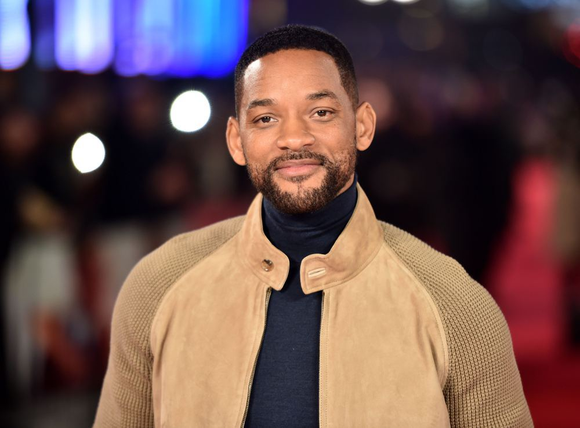 Will Smith surprised many of his fans by showing up on a song by the Latin music group Bomba Estéreo's Fiesta remix rapping in Spanish. He says that it's just the beginning of his return to music and that he and DJ Jazzy Jeff are planning to tour together next year.
"I'm shaking the rust off, knocking the dust off," he says. "Jeff and I actually have never done a full tour," he told Australian DJ Zane Lowe this week. "So I'm looking this summer will be the first time we go out on a full world tour."
Smith said that after a 10-year hiatus he had some struggles in the studio but has already recorded
"This is the first real generation of hip-hop artists that are turning 40 and 50 and want to keep spittin'. I'm definitely interested in pushing the envelope of spittin.' How far can you go…I'm going to keep giving it a shot until I'm 70-80 years old. I'm pretty much poppin' in the studio everyday and I'm looking for artists to collaborate with," Smith said. "I've probably recorded 30 songs. I have six or seven that I really like."
As far as his movie career, Smith says despite the abject failure of After Earth, and the lukewarm response to Focus, he's in a good place.
"I'm feeling really good about my career right now," Smith says. "I feel like as an artist in general I have more options than I've ever had."
In great news for the fans of the Bad Boys franchise, Smith says that there is a :very, very strong possibility" that a third installment of the movie is coming in 2017. Concussion, about the doctor who discovers the existence of brain disease in NFL players is heading into theaters this Christmas and Suicide Squad, the highly anticipated DC Comics movie where he plays Deadshot, is coming out in 2016. In an interesting tidbit from the movie, Smith told Lowe that he and actor Jared Leto, who played The Joker, never exchanged any words off-camera in the six-month shoot of Suicide Squad.
"He was all in on the Joker," Smith says.
For more information go to http://www.blackamericaweb.com