Fourth Annual East End Street Fest Expected to Bring Thousands of Tourists and Locals to Houston's Birthplace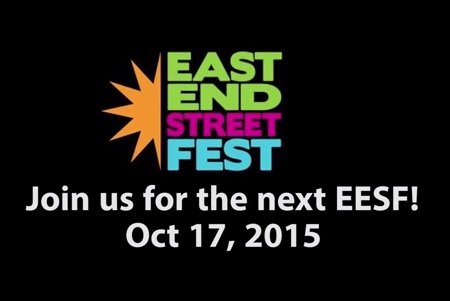 Houston, TX Sep. 18—Not since the founding days of Houston when the streets were full of pedestrians and merry makers, shopping and having a good ol' time at all the restaurants and stores, has the East Side's thoroughfares experienced a festive atmosphere. The Navigation Esplanade will once again showcase The Fourth Annual East End Street Fest to be held October 17th, 2015. The Houston East End Chamber of Commerce t is organizing and managing the event.They expect to reach record attendance of 10,000 festival goers.
The music lineup includes two stages and more than 10 different groups, including Tejano music legend, La Fiebre, the pride of Pasadena and Los Skarnales with their mix of cumbia, rock and ska. Other rock, funk, reggae and indie bands include Skatastrophic, DeDe & the Rodeo Bandits, Vetted Wounded Warrior Band , Skatastrophic, Muddy Belle, Jimmy Lee Dean Band, Sparky Parker Band, Soul Creatures, Elyze, and The Wheel Workers. The event will open with Houston Gateway Academy Elite Marching Band and local DJs will provide additional entertainment.
The East End Street Fest offers something for every family member. Tourists will enjoy four street blocks of beautiful artwork on the Navigation Esplanade. Foodies will be delighted to taste local traditional foods from over 50 food booths. Music lovers can dance and enjoy a variety of performers in a cool October afternoon. Kids will have a blast at the Kiddie Corner with plenty of features for their entertainment.
The East End Street Fest will offer free parking. Admission is FREE for kids 12 and under. Adults can purchase their tickets for $6.00 online or $8.00 at the door. The location is the East End Esplanade at 2600 Navigation. The time is 12:00 pm to 9:00 pm. For volunteer, vendor or sponsorship opportunities visit http://www.eastendstreetfest.com or call, 713.926.3305. Some of the event proceeds will benefit the East End Eagles – Football Teams.
Full artist lineup: http://eastendstreetfest.com/music-line-up/
About the Houston East End Chamber of Commerce: For more than 22 years the Houston East End Chamber of Commerce has provided support for its business partners. It has worked to make sure the East End is even better for future generations. With the support of its members in 2012 it provided $34,000 in scholarships to graduating students. It is the go to place for breaking news of all the redevelopment opportunities for the private and public sector. The Houston East End Chamber of Commerce is ranked as one of the largest by the Houston Business Journal.
For more information, visit eastendstreetfest.com