Bernice Burgos Launches Bold & Beautiful Sleepwear Collection
Music & Entertainment Industry's Top Urban Model Expands to Develop Signature Winter 2015 Collection Designed to be Comfortable yet Sexy Sleepwear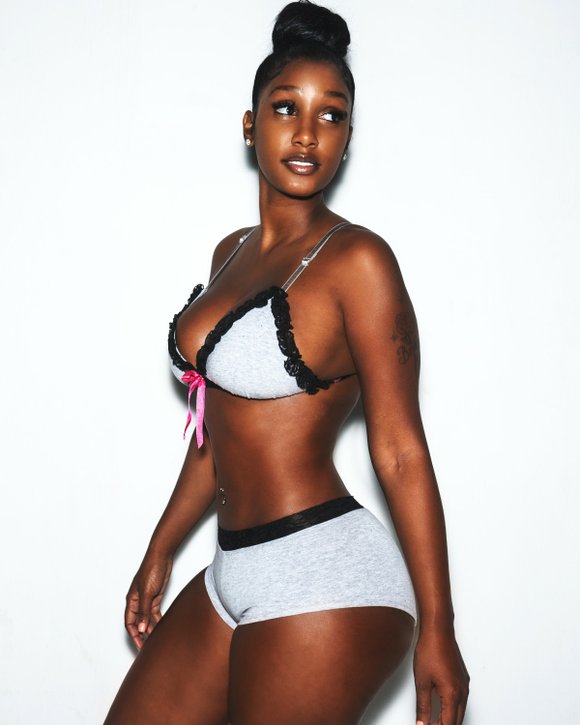 FAIRVIEW, N.J., October 9, 2015 – Bernice Burgos, one of the most acclaimed and recognized urban models in the entertainment industry today announced the launch of Bold & Beautiful, a signature sleepwear collection featuring sporty and flirty styles for women. Burgos created and developed the line with her daughter Ashley Burgos (18), which is now available online at www.bold-beautiful.com. Pricing for the collection will range from $64.99 to $89.99 and is produced and manufactured in the United States. Prior to launching Bold & Beautiful, Burgos made her name as a go-to model in the music and urban entertainment industry with fashion features in national magazines and leading roles in music videos for multiple multi-platinum recording artists.
The Winter 2015 line consists of comfortable sleepwear options designed to make a woman feel sexy from night until day. The signature line includes rompers, briefs and bralettes available in multiple solid and striped colorways, with button, bow, lace & ruffle accents. Each piece in the collection offers a classic fit and feel thanks to a combination of soft spandex and micro nylon fabrics. Bold & Beautiful sleepwear accentuates a woman's curves by embracing fit and aims to make women feel confident while wearing it.
"Bold & Beautiful was created to offer women a flexible option for nightwear or lounging around while at home," stated Bernice Burgos, Founder of Bold & Beautiful. "I felt there was a gap in sleepwear options and wanted to create a line that serves multiple purposes and still manages to make a woman to feel sexy. I'm really excited to have my daughter included in the process of creating and developing this line, because it allows me to encourage an entrepreneurial spirit within her, while getting insight to make this collection relevant to women of various ages."
For the latest product and brand news, or to purchase Bold & Beautiful sleepwear, visit www.bold-beautiful.com.
About Bold & Beautiful
Bold & Beautiful launched in the winter of 2015 by high profile, urban model Bernice Burgos. Bold & Beautiful delivers comfortable sleepwear of high quality at an affordable price. The line was created to fulfill the needs of women of various shapes and sizes seeking versatile sleepwear that can be worn with pride and confidence. For more information, visit www.bold-beautiful.com.