Immigration group's protester heckles Hillary Clinton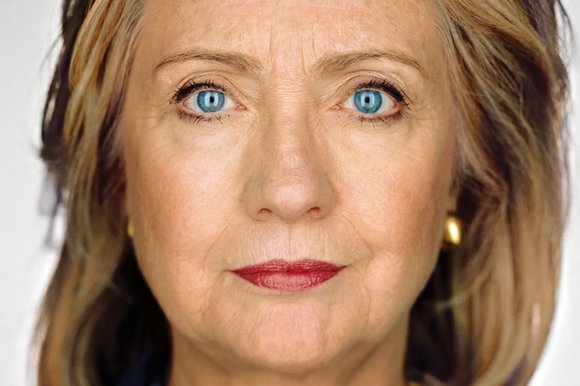 WASHINGTON (CNN) -- Hillary Clinton was in the middle of a short speech at the Congressional Hispanic Caucus Institute Gala here Thursday when an immigration protester stood up and began shouting.
The protester, Juan Ramos from United We Dream Action, a DREAMer immigration group, held up a large white sign and heckled Clinton on private prisons and mass incarceration.
Clinton had to raise her voice to not be drowned out. The man was escorted out of the event shortly after he stood up.
After the disturbance, United We Dream issued a statement taking credit for the protest and asked Clinton to drop donations from lobbyists tied to Corrections Corporation of America and the Geo Group, two private prison organizations.
"You say you stand w/ immigrants yet take money from corporations that profit off our incarceration," Jassiel Perez, an organizer for the group, tweeted after the protest.
At no point during the speech did Clinton acknowledge the protester. Instead, the presidential candidate used her five-minute speech to herald the contributions of Latinos and knock Republicans for their immigration rhetoric.
"Latinos make America stronger. You make American smarter. You make America more creative and innovative," Clinton said. "That might be the most obvious thing to say in the world, but as you know too well, many people in our own country don't see how vital Latinos are."
Clinton hit Republicans Donald Trump and Jeb Bush, without using their names, for comments they have made about immigration.
"It is a problem when candidates use offensive terms like 'anchor babies' or even talk about changing the Constitution to take citizenship away from those who were born here," Clinton said.
Clinton's speech was primarily an introduction for Jose Andres, the celebrity chef and immigration activist.
For more information go to http://www.cnn.com