Season Hospice & Palliative Care Opens Only Inpatient Care Center in Dallas Metroplex
New center is in Texas Health Presbyterian Hospital Dallas and will serve the Dallas/Fort Worth Metroplex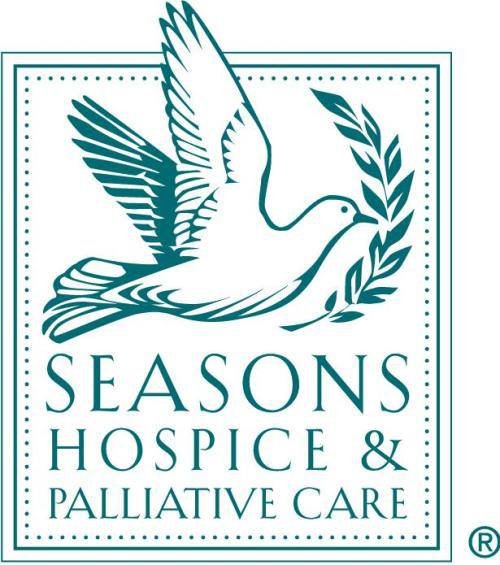 DALLAS (September 30, 2015) – Seasons Hospice & Palliative Care is opening their new 15 bed inpatient center located at Texas Health Presbyterian Hospital Dallas this month. Their only inpatient care center in Dallas will provide families with an enhanced option for patient care and be managed and operated by Seasons staff. It was designed with warm, neutral colors to provide a caring and comfortable environment for patients and their families.
Hospice care is typically provided in the comfort of the patient's home. On occasion, when pain or symptoms cannot be adequately managed in the home setting, the patient may benefit from a short-term stay at the Seasons Hospice Inpatient Center where the focus is on the patient and family and their individual needs.
In a uniquely serene, comfortable, and medically supported environment, patients, surrounded by loved ones, can access the highest level of hospice care to manage their symptoms. Once the pain or symptoms are controlled, the patient can be transitioned to home or to another setting for extended care. A study funded by the Seasons Hospice Foundation found that financially, the hospital-hospice partnership has been shown to prevent frequent hospital admissions by the sickest 5% who utilize more than 30% of the healthcare dollars. It has been recognized that hospice lowers health care costs and improves outcomes for patients and families.
A team of highly-skilled health care professionals, which includes physicians (certified in hospice and palliative medicine), skilled nurses, certified nurse assistants, social workers, music therapists, chaplains, hospice aides, and volunteers, will be available to help patients overcome the complex challenges of symptom management and psychosocial needs that may occur at end of life.
"Having an inpatient hospice allows patients in the greater Dallas area access to a facility with great experience and a peaceful location for care," said Chetan Bhasin, Service Line Director, Post-Acute, Neuroscience, and Orthopedics.
"The Seasons Hospice Inpatient Center at Texas Health Dallas represents our long-awaited ability of our Seasons clinical team to provide the gold standard of inpatient hospice care for patients and their families, offering a homelike environment of support during their greatest period of need," said Victoria Jingle, Executive Director of Seasons Hospice & Palliative Care of Dallas/Fort Worth. "We are excited to be a part of the community integrated into the Texas Health Dallas care continuum. Every day we identify patients who would benefit from this unmet need and our ability to offer seamless hospice services is a source of great excitement for all of our team."
Seasons Hospice & Palliative Care will be celebrating the opening of its new inpatient center on October 8, 2015 at 8200 Walnut Hill Lane in Dallas. There will be a ribbon cutting of the new center at 5:00 p.m. with light appetizers and cocktails. The Community Open House will take place on October 14th from 4:00 p.m.-8:00 p.m.
Seasons Hospice & Palliative Care
Seasons Hospice & Palliative Care was founded in 1997 and is the 4th largest Hospice provider in the nation. Seasons offers high-quality compassionate care in 17 states through our 24 Medicare-certified programs and 13 Hospice Inpatient Centers. In 2014, Seasons Hospice & Palliative Care served more than 18,000 patients totaling 1.3 million patient days of care.
About Texas Health Presbyterian Hospital Dallas
Texas Health Presbyterian Hospital Dallas is an 898-bed acute care hospital and recognized clinical program leader, having provided compassionate care to the residents of Dallas and surrounding communities since 1966. US News and World Report has ranked Texas Health Dallas among the nation's best hospitals in digestive disorders, orthopedics, and neurology and neurosurgery. An affiliate of the faith-based, nonprofit Texas Health Resources system, Texas Health Dallas has approximately 4,000 employees and an active medical staff of more than 1,000 physicians. For more information, call 1-877-THR-WELL, or visit www.TexasHealth.org.