From Homelessness to Georgetown: Heroic Young Lady to be Awarded for Her Perseverance at Houston Gala
Fundraiser Hosted by The William A. Lawson Institute for Peace & Prosperity and The Houston Association of Black Journalists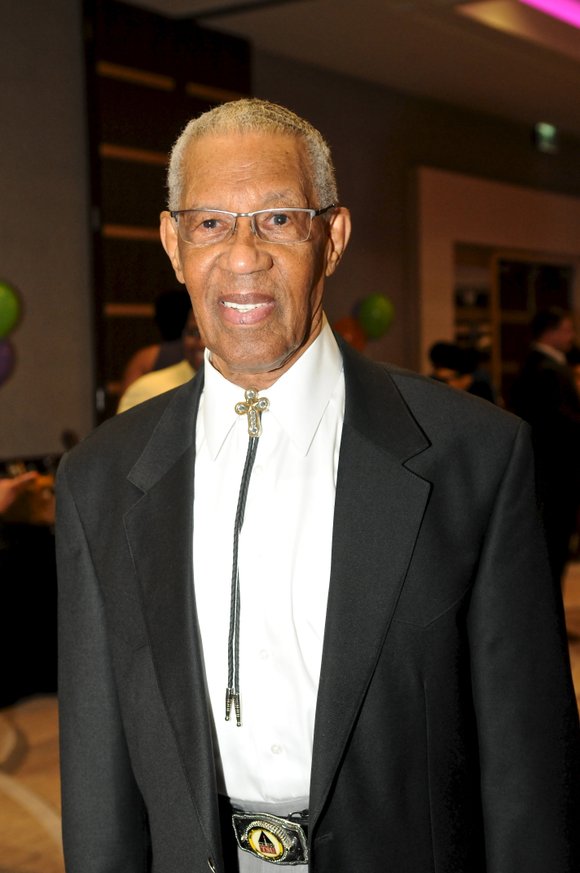 Houston, TX, October 14, 2015 – The William A. Lawson Institute for Peace & Prosperity (WALIPP) and the Houston Association of Black Journalists (HABJ) present "The Real Role Models" Gala, honoring community leaders, students and media professionals on October 24 at 6 p.m. at the Royal Sonesta Hotel located at 2222 West Loop S., Houston, TX 77027.
The evening aims to reflect positive role models in multiple areas, celebrating journalists, non-profit leaders and scholars. One outstanding scholarship recipient, Rashema Melson, will be honored that evening. Having lived both her junior and senior years of high school with her mother and siblings in a homeless shelter, Rashema, now 19, became the valedictorian of her high school and received a full scholarship to Georgetown University.
Rashema has defied the odds once again, completing her first year of college while also contributing to the university's program to garner more ethnic and socioeconomic diversity on campus. Her next stop is medical school as she continues to work towards her goal of becoming a forensic pathologist.
"Investing in the future demands that we invest in the scholarship of students across all ages, not just accepting the status quo, but requiring more today than yesterday," says Rev. William A. Lawson, Founder of WALIPP and proud parent of one of the city's most well-respected journalists.
WALIPP's mission is to continue the work of civil rights leader and renowned pastor, Rev. William A. Lawson. This is realized through its charter school, the Lawson Academy, which provides quality single-gender education for middle school students, and the WALIPP Senior Residence, an affordable housing facility for active elders.
Attendees can expect a keynote address by Emmy-nominated actor Anthony Anderson of ABC's hit sitcom 'black-ish. Anderson will share on the dynamics of his career in the film industry while speaking on the need for more young black professionals in the media field.
The exciting evening will be emceed by ABC-13 Anchor Melanie Lawson, along with Houston's FOX 26 Reporter, Isiah Carey. TV ONE host and commentator, Roland S. Martin will introduce actor Anthony Anderson. In addition, H-E-B President Scott McClelland will be honored to include other "Real Role Model Awards" recipients Mary Benton (former KPRC-TV Ch. 2 Reporter), Marie Bosarge (philanthropist and founder of Music Doing Good), Khambrel Marshall ("Houston Newsmakers," KPRC-TV Ch. 2 host), Serbino Sandifer-Walker (Texas Southern University) and Rashema Melson (Georgetown University student).
Proceeds from this year's gala will benefit both WALIPP and HABJ. Funds raised from the event will allow the Lawson Academy to expand its facility. They will also enable HABJ to provide professional development, honor excellence in journalism and cultivate young journalists to enter the professional world of media through various outreach programs. HABJ will allot $20,000 in scholarships to deserving college students majoring in the media and communications field.
HABJ's partnership with WALIPP emphasizes the importance of education for young people in secondary schools as well as college-bound journalists. "WALIPP is proud to be honoring Rashema Melson as a real role model that has exhibited her tenacity to successfully obtain her education even under hardship," says Cheryl Lawson, Executive Director of WALIPP.
To purchase tickets, email info@walipp.org or call Cheryl Lawson at 713-741 3600. Learn more about the William A. Lawson Institute for Peace and Prosperity at walipp.org and the Houston Association of Black Journalists at habj.org.