Park City, Utah Embarks on Historic Ski Season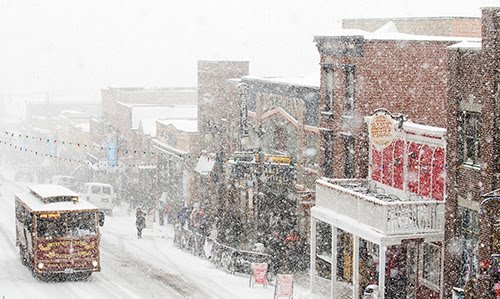 PARK CITY, UTAH (October 14, 2015) – Kicking off a historic winter season with the unveiling of the largest ski resort in the U.S., the renowned ski destination of Park City, Utah will offer several new activities and amenities for visitors during the 2015-16 ski season. From its authentic and historic ambience to its award-winning dining and vibrant nightlife, Park City is the perfect backdrop for a winter vacation.
Ski Resorts Expand and Launch Winter Operations Park City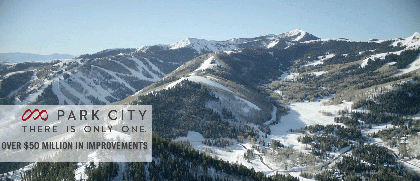 It's a new era in Park City as Vail Resorts opens Park City, the largest single ski and snowboard resort in the United States, this upcoming 2015-16 ski season, with the completion of a $50 million renovation connecting Park City Mountain Resort with the former Canyons Resort. Park City offers over 7,300 acres, 300+ trails and 41 lifts, plus many diverse ski-in/ski-out and village adjacent lodging properties.
The new high speed two-way gondola, Quicksilver, will take guests from the base of the existing Silverlode Lift at Park City to the Flatiron Lift area at Canyons. There will also be an additional mid-station at the top of Pine Cone Ridge, allowing skiers and riders the opportunity to ski into Thaynes Canyon via gated ski access or to the Iron Mountain area through new trails.
Park City will spice things up by replacing the old Snow Hut restaurant with the brand new Miners Camp restaurant, conveniently located at the base of Silverlode Lift and the future base terminal of the Quicksilver Gondola. Doubling in size, the new dining spot will boast 500 indoor seats.
Additional dining upgrades include increased seating capacity, enhancements and renovations to Red Pine Lodge and Summit House restaurants. Park City will open for the 2015-16 ski season on November 21, 2015. Click here for more information.
Deer Valley Resort

Upholding the elite reputation of delivering an unmatched experience for the ideal winter vacation, Deer Valley Resort is honored to be ranked #1 in the categories of Access, Guest Service, Dining, On-Mountain Food and Lodging by the readers of SKI Magazine for 2016.
Recognized for its award-winning cuisine, Deer Valley adds to their on-mountain dining offerings this season with the new Bald Mountain Pho located in the Bald Mountain Room of Silver Lake Lodge. Skiers can warm up after a morning on the slopes with an authentic Vietnamese Pho bowl. Bald Mountain Pho is open daily from 11:30 a.m. to 2:30 p.m.
Winter lodging packages are available for early and late season, holiday season, mid-season and everything in between, allowing ample opportunity to ski at Deer Valley Resort during the 2015-16 winter season.
Guests who book vacations through Deer Valley Resort Lodging and Reservations have access to the largest selection of accommodations in the Deer Valley Resort area. This year's lineup of vacation packages includes the popular Family Value Package and the Sundance Film Festival Package, as well as a new Holiday Lodging Special and Martin Luther King Jr. Weekend Ski Package.
Deer Valley Resort will open for the 2015-16 season on December 5, 2015. Additional information on events, activities and hours of operation are available here.