Teenage Mutant Ninja Turtles Meet and Greet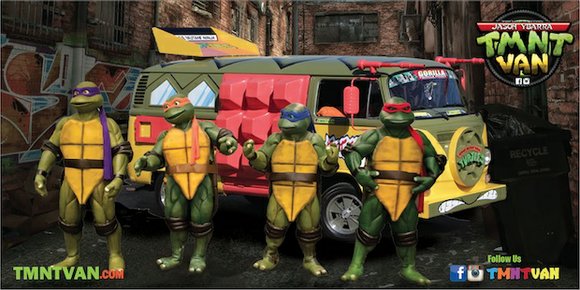 WHAT:
Cowabunga! Leonardo, Raphael, Donatello, and Michelangelo, the Teenage Mutant Ninja Turtles (TMTN), will take a break from fighting villains to visit the Monsters' Museum of Houston. Prepare for mutant mania as these heroes rumble and tumble their way into the hearts of Houston's coolest TMNT fans. Don't forget your camera!
NOTE: Due to high popularity, meet-and-greet tickets will be distributed outside the Museum's Brown Auditorium beginning at 10 a.m. on the day of the event. A limited number of passes for specific times will be distributed on a first-come, first-serve basis.
ALL-DAY ACTIVITIES:
• Super Rad Turtle Masks: Make your favorite Ninja turtle mask at Junktion.
• Ninja Pizzaria: "Cook" a delicious paper-plate pizza complete with yummy toppings at Junktion.
• Super Shell: Leap into action and make your very own turtle shell at Junktion.
WHEN:
Teenage Mutant Ninja Turtles Meet-and-Greet
Oct. 24, 2015, from 10:30 a.m. to 5 p.m.
*Activities, events, and times subject to change.
WHERE:
Children's Museum of Houston
1500 Binz St., Houston, TX 77004
HOURS/COST:
• MUSEUM HOURS: Tues. – Sat.: 10 a.m. – 6 p.m.; Sun: noon – 6 p.m.
• General Museum admission: $10 per person and $9 for seniors 65+. Children under one and Museum Members receive free admission.
• For more information, visit www.cmhouston.org or call (713) 522-1138.