United hopes to make CEO announcement soon
Willie Grace | 10/19/2015, 12:28 p.m.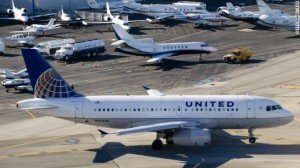 NEW YORK (CNNMoney) -- Is United Continental Airlines preparing to name an interim CEO?
The company's CEO Oscar Munoz was admitted to the hospital last week.
United non-executive chairman Henry L. Meyer III said in a statement Monday morning that the airline "anticipates it will today conclude the corporate governance process necessitated by the hospitalization" of Munoz.
United announced Friday that Munoz, who just joined the company in September, was admitted to the hospital on Thursday.
The company has not said why he was admitted. But several other news organizations have reported that Munoz had a heart attack.
Monday's statement left many questions unanswered.
Is Munoz still in the hospital? Who was making decisions for the company since Thursday? Vice chairman Jim Compton? COO Greg Hart?
All United said on Friday was that the airline was "continuing to operate normally."
But what does that mean? It's not normal to have your CEO in the hospital.
United obviously needs to do what it can to protect the privacy of Munoz and his family. The company also can only share what it knows and it's possible that Munoz' family is being tight-lipped.
It also goes without saying that the most important thing right now is for Munoz to get better.
But shareholders also want to know what's going on.
Munoz, 56, was brought on to help repair United's image. He was previously president of railroad CSX and also was an executive at Coke, Pepsi and AT&T.
He took over as CEO last month following the ouster of former CEO Jeff Smisek, who was involved in a scandal tied to the Port Authority of New York and New Jersey.
The Port Authority is being probed for corruption.
Its former chairman David Samson had a vacation home in Charleston, South Carolina. And United began a twice-weekly flight from Newark, N.J. to Charleston that it stopped shortly after Samson resigned.
In addition to the Port Authority ties, the airline suffered a major computer glitch this summer that shut down flights.
United also ranks at the bottom for customer satisfaction among major airlines according to several surveys.
Many analysts (and travelers) feel that United Airlines is still suffering from integration issues as a result of its merger with Continental five years ago.
United's stock has lagged Delta, Southwest and its other big rivals in the past five years.
Eric Marshall, a portfolio manager with Hodges Capital and holder of United stock, said it is important for United to have good leadership in place.
He conceded that it would be a blow to United if Munoz is unable to return anytime soon.
Marshall said one reason why investors were excited about Munoz is because of his experience at CSX.
Railroads have already gone through some of the same challenges that United has now -- such as dealing with consolidation and poor customer service.
But Marshall added that he's confident United will be able to get back on track even if the company needs to find a new CEO.
The company is scheduled to report its third quarter earnings on Thursday morning.
For more information go to http://www.cnn.com