Lollyphile Announces Mermaid Flavored (and Mermaid Approved) Lollipops!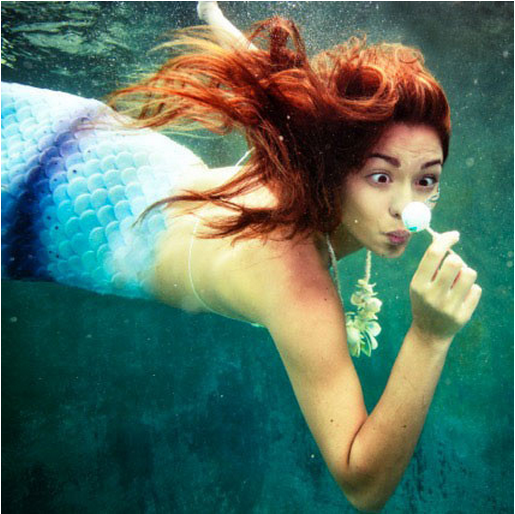 Austin, Texas, (November 20th, 2015) – Award-winning gourmet lollipop company, Lollyphile (www.lollyphile.com), has teamed up with mermaid production company Sirenalia (www.sirenalia.com), to develop & release the world's first Mermaid Lollipops.
"It's not easy to really capture supernatural flavors," said Jason Darling, the owner of Lollyphile. "We've been working closely with the mermaid collective at Sirenalia to get it just right. Mermaids are finicky creatures, and can turn on you in an instant, so we had to approach this project really carefully."
Darling got the idea to make a lollipop specifically geared toward mermaids and mermaid enthusiasts from Maria Russo, owner of Sirenalia. "I've gotten to watch mermaid culture go from being a few girls on old school forums to the huge international community it is now," said Russo. "I thought it would be really fun to make candy with them in mind, and since we've already got Jason painting our tails we decided to just go ahead and take advantage of our resident confectioner!"
"We think we nailed the flavor- it tastes like a tropical cocktail with hints of saltiness and drowned, lovestruck sailors," said Darling. "These lollipops are pretty magical."
Lollyphile is offering 35% off all orders through November 24th with discount code SIRENALIA at checkout.
About Lollyphile: Lollyphile started in San Francisco in 2008, offering Absinthe and Maple Bacon lollipops. Since then, they've substantially grown their flavor list, gotten tons of press, moved to Austin, Texas, and have had a lot of fun. They're pretty cool. You should probably get to know them.
About Sirenalia: Sirenalia is an Austin-based mermaid production company specializing in full silicone mermaid tails and accessories. They host an annual mermaid retreat in Belize, and are proud to be part of the budding mermaid movement! Check out their website or their Instagram for more details!
For more information, visit www.sirenalia.com or www.lollyphile.com