Event: Spouses Of Houston Barristers' Ball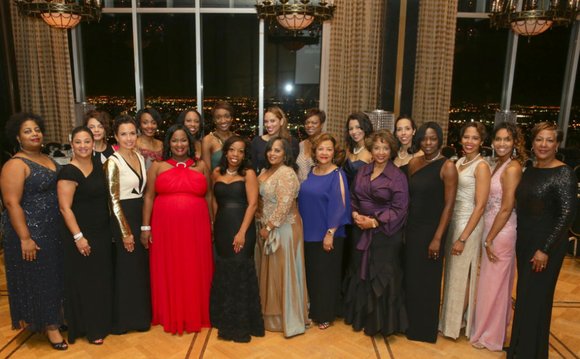 The Spouses of Houston Barristers' began in 1957 serving the Houston community and supporting the education of future lawyers. Our mission is to recognize and honor our city's legal professionals while also financially supporting our future legal scholars. Over the years, the Spouses of Houston Barristers' have awarded hundreds of thousands of dollars in scholarships to Houston area law school students.
The Spouses of Houston Barristers' are pleased to announce the awarding of another $20,000 in scholarships this fall 2015 to six deserving law students attending South Texas College of Law, Thurgood Marshall School of Law and the University of Houston Law Center. These scholarships could not be possible without the generous constant support of our sponsors and patrons at our biennial scholarship ball.
The "2015 Barristers' Ball" will be held on Friday, November 13, 2015 at the Omni Houston Hotel- Riverway. We are proud to honor two of Houston's most distinguished attorneys, Rufus Cormier and Robert Jones.
Spouses of Houston Barristers' have recognized and honored many distinguished legal professionals in our community, awarded multiple scholarships and served various charities and non-profits through the gift of time and resources. As we continue to pursue our mission with power and passion, we invite you to join us as a supporter of the "2015 Barristers' Ball".
More about the organization at www.shbinc.org.