Houston Resident to Receive Total Smile Makeover
Only 12 days left to apply for Houston Oral Surgery & Dental Implant Center's "Second Chance Program"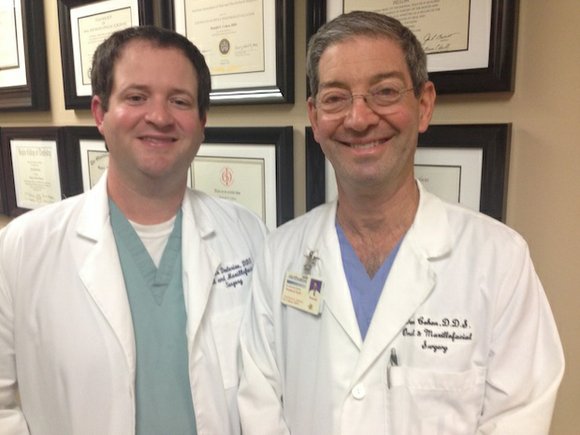 About Dr. Donald Cohen:
A Texas native, Dr. Donald Cohen attended the University of Arizona and Baylor College of Dentistry in Dallas and graduated in 1974. His specialty training began as an intern at John Peter Smith Hospital in Ft. Worth, TX, and was followed by a four-year residency at the University of Texas Dental Health Science Center in Houston. Shortly thereafter, he opened a private practice office in the Texas Medical Center Scurlock Tower in January 1981. Dr. Cohen has been certified in Advanced Cardiac Life Support since 1982, Pediatric Advanced Life Support since June 2011, and provides all forms of anesthesia to supplement office-based surgery. He has obtained additional training and has extensive experience in the treatment of oral-facial cancer and jaw reconstruction with bone grafts and implant dentistry such as dental implants.
About Dr. Chris Dauterive:
Dr. Dauterive grew up in Katy, TX, where he attended St. Thomas High School and received his college degree from the University of St. Thomas in Houston. He earned his dental degree from the University of Texas Dental Branch and then completed his four-year specialty training in Oral and Maxillofacial Surgery at the University of Texas Medical Branch. Dr. Dauterive practices the full scope of Oral and Maxillofacial Surgery and performs surgeries ranging from wisdom teeth extractions, dental implant placement, corrective jaw surgery, and facial reconstruction. He is certified to perform all levels of anesthesia and currently holds certificates in Advanced Trauma Life Support, Advanced Cardiac Life Support, and Pediatric Advanced Life Support. He is a staff member with hospital privileges at Houston Methodist Hospital and Baylor St. Luke's Medical Center Hospital, and an active member in the American Dental Association, Texas Dental Association, and Greater Houston Dental Society.
About Dr. Sergio Ortegon:
Dr. Ortegon is a Diplomate of the American Board of Prosthodontists and a Maxillofacial Prosthodontist that graduated from the Universidad Javeriana in Bogota, Colombia, in 1998. He practiced for several years as a general dentist before completing one-year of Advanced Education in General Dentistry, three-years of Graduate Prosthodontics, and a Masters in Dental Science at the University of Connecticut Health Science Center. In addition, he did a one-year fellowship in Maxillofacial Prosthetics at MD Anderson Cancer Center in Houston. He is currently a part-time faculty member at the University of Texas School of Dentistry at Houston. Dr. Ortegon is published in peer-reviewed specialty journals and lectures locally and internationally. He currently has a private practice limited to his specialty and subspecialty.