Thabo Sefolosha Suing The NYPD For $50 Million
Willie Grace | 10/22/2015, 12:12 p.m.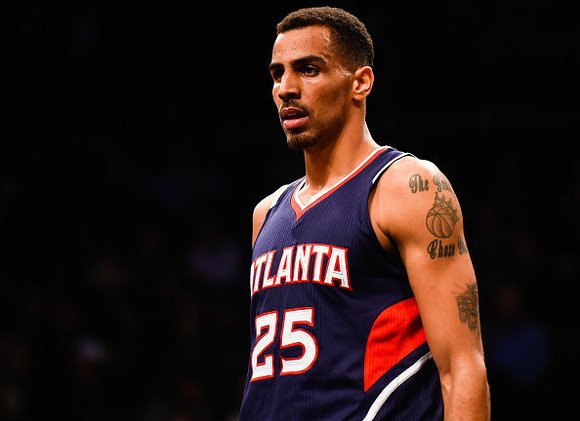 The Atlanta Hawks' Thabo Sefolosha is suing the city of New York and eight police officers for an astounding $50 million, due to injuries he suffered during his arrest last April.
Sefolosha had been partying at 1Oak Nightclub alongside the Pacers' Chris Copeland, who was stabbed during an altercation on the same night. When cops arrived at the club, Thabo got into an argument with some of the officers and subsequently had his fibula broken.
He was found not guilty of all criminal charges earlier this month, but now he's looking for reparations for the 'permanent injuries' that he suffered at the hands of the police.
The 31-year old swingman would be entering his 10th season in the league.
Thabo Sefolosha of the Atlanta Hawks says in a legal notice that the broken leg he suffered when cops pushed him to the ground outside celebrity hot spot 1Oak last April caused him to "become substantially disabled." […] The physical "damages are permanent in nature and continuing into the future," according to the notice of claim filed with the city's comptroller.

Sefolosha's defense lawyer, Alex Spiro, said the player's exceptional performance on the court doesn't mean he wasn't permanently injured. […] "Unfortunately, he may not be dunking as much as he was before this happened," the attorney said.

Cops claimed Sefolosha, 31, refused orders to clear the area and then called one officer a "midget." […] Sefolosha told the jury he complied with the orders and hurled the insult only after the cop taunted, "Get off my … ­f–king block."
For more information go to http://www.hotnewhiphop.com