Rienzi Presents Salon at Sunset on Wednesday, November 18
At Home in the Indian Empire: Colonial Subjects in 18th-Century British Painting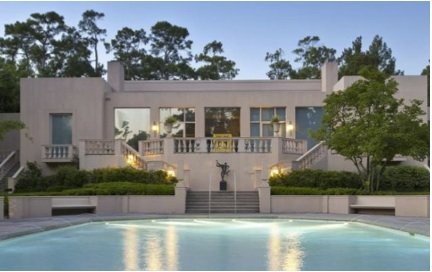 What Join Rienzi on Wednesday, November 18, 2015, for an intellectual evening exploring one of the most significant cultural encounters of the 18th century: British colonial rule on the Indian subcontinent.
Betty Joseph, an author and professor who teaches 18th-century British literature and postcolonial studies at Rice University, will discuss how paintings and images produced during this time shed light on the lives and culture of both India's people and the British colonizers. In a brief lecture, Joseph will explore the complex sentiments presented in various works of 18th-century art, including portraits of British officials and Anglo-Indians, sketches of colonial settlements, conversation pieces of British families and their servants, and illustrations by Indian artists.
Doors open at 6:30 p.m. for a tour of Rienzi before the talk at 7 p.m. Following the Salon, restaurant Queen Vic Pub & Kitchen will serve a sampling of British and Indian-inspired cuisine.
When Wednesday, November 18, 2015, from 6:30 to 8:30 p.m.
Where Rienzi, 1401 Kirby Drive
Free, limited parking is available at Rienzi or on Lazy Lane in River Oaks.
Admission Admission is $18 for the general public and $15 for MFAH members. Tickets include a reception with wine and light bites by Queen Vic Pub & Kitchen. To make a reservation, please visit www.mfah.org or call 713.639.7800.
Background Rienzi, the MFAH house museum for European decorative arts, is the former home of philanthropists Carroll Sterling Masterson and Harris Masterson III. Opened to the public in 1999, Rienzi houses a substantial collection of European decorative arts, paintings, furnishings, porcelain, and miniatures. Rienzi welcomes some 19,000 visitors each year for tours, family programs, lectures, concerts, and a variety of special events.
Funding Education programs at Rienzi receive generous funding from the Sterling-Turner Foundation; The Brown Foundation, Inc.; the Carroll Sterling and Harris Masterson III Endowment; and the Caroline Wiess Law Endowment for Rienzi.
For more information, visit www.mfah.org