Houston BBWAA Announces Annual Local Awards
Keuchel, Correa Among Recipients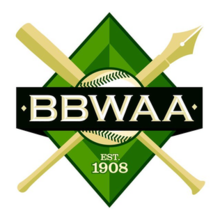 *One of 21 players in ML history to reach 21 HR before his age-21 season.
*Named AL Rookie of the Month for June (1st month in the Major Leagues).
The Darryl Kile Award, which has been awarded to C Hank Conger, is also called the "good guy award," in memory of the late Darryl Kile, a former Astros standout pitcher. It is presented to the player considered to be the most affable with teammates, fans and the media. The 2015 season was the first in an Astros uniform for Conger, who tallied 11 HR and 33 RBI in his 73 games in a backup role. His .458 slugging pct. ranked 4th among AL catchers (min. 200 PA).
The Houston Area Player of the Year (non-Astro), 1B Paul Goldschmidt, had another outstanding season for the Arizona Diamondbacks. Goldschmidt, who was a standout baseball player at The Woodlands High School and Texas State University, hit .321 in 2015 with 38 doubles, 33 HR, 110 RBI and 118 walks while posting a 1.005 OPS, the latter ranking second in the Majors.
Legendary Hall of Famer Nolan Ryan, this year's winner of the Fred Hartman Long and Meritorious Service to Baseball Award, has been in the game as both a player and executive since 1965. On the field, he was one of the greatest hurlers of all time, tallying 5,714 career strikeouts and recording seven no-hitters, both Major League records. Ryan earned 106 of his 324 career victories during his nine seasons in an Astros uniform (1980-88). Ryan has also enjoyed success off the field as an executive for the Astros and Texas Rangers. His four seasons in Houston as special assistant to the general manager (2004-07) included an appearance in the NLCS (2004) and the first World Series appearance in franchise history (2005). In 2008, he was named President of the Texas Rangers, and would be a part of that franchise's first two World Series appearances (2010-11). In 2014, Ryan rejoined the Astros in his current role as Executive Advisor. The Hartman award is in memory of the late Baytown newspaper man who covered the Astros from their infancy in 1962 until his death in 1991.
For more information, visit astros.com