Congressman Al Green Hosts Special Order Session to Honor Federal Judge Frank Johnson as a Judge Who Believed that "Black Lives Matter"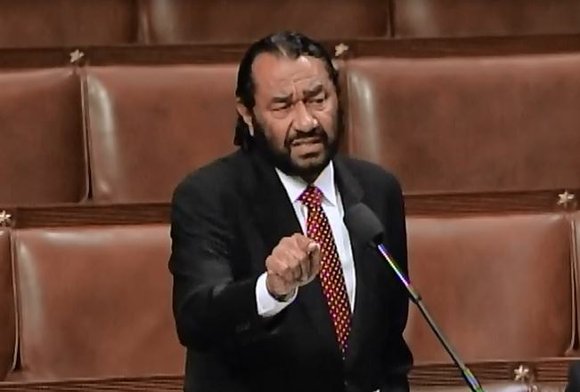 Washington, DC)—On Wednesday, October 28, 2015, Congressman Al Green hosted a Special Order Session honoring the late federal Judge Frank Johnson. Earlier this month, Congressman Al Green introduced a resolution recognizing Judge Johnson and his role in the Civil Rights Movement.
Judge Johnson was a Southern, white Republican appointed by President Dwight Eisenhower to the federal bench in 1955 and was a former law school classmate of Governor George Wallace. He was responsible for authoring many opinions vital to moving the Civil Rights Movement forward. One of his most important decisions is Williams v. Wallace, which blocked Governor George Wallace's prohibition in Alabama of the Southern Christian Leadership Conference's Selma to Montgomery march for voting rights.
Due to his many court decisions expanding the civil rights of African Americans: his mother's home was firebombed by people looking to firebomb his home, a cross was burned on his lawn, and he was under 24-hour surveillance by U.S. Marshals because of numerous threats to his life.
"The Honorable Frank M. Johnson was one of the greatest unsung heroes of the Civil Rights Movement. He was a lawyer par excellence, a superb student of jurisprudence, and, I would say, one of the 'hidden hands of justice' in the Civil Rights Movement," Congressman Al Green said. "He was a unique person in American history. He was one of those people who made real those great American ideals of 'liberty and justice for all,' and 'government of the people, for the people, by the people.' Succinctly, Judge Johnson made justice more than a word."
In his remarks in honor of Judge Johnson, Congressman Al Green emphasized the important role he played by preventing local authorities acting under the color of law from blocking the justice sought during the Civil Rights Movement.
"The Honorable Frank M. Johnson was one of the 'hidden hands of justice' when, on a three-judge panel, he concluded that the Brown decision, which applied to schools, should be applied to public facilities, including public transportation, in Browder v. Gayle," Congressman Al Green said. "The protest movement was absolutely necessary, but he demonstrated that Black lives mattered when, at his urging, he and another judge issued a landmark decision to desegregate the bus lines."
The resolution was also cosponsored by Reps. Terri Sewell, Alcee Hastings, Sheila Jackson Lee, Gregory Meeks, Eleanor Holmes Norton, and Frederica Wilson.
"Not only did Judge Johnson believe Black lives matter, he acted on his belief," Congressman Al Green concluded.
For more information, visit http://algreen.house.gov