Political Prediction Market: Jeb Bush drops post-debate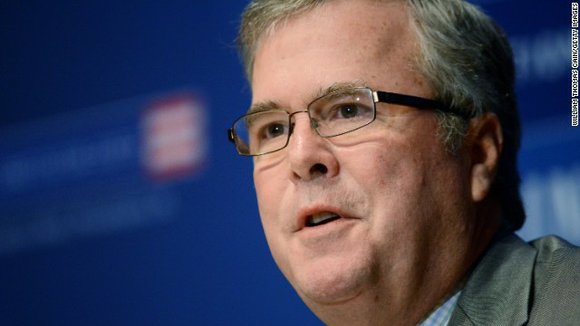 (CNN) -- The third Republican debate seems to have bolstered a trend a few weeks in the making.
Former Florida Gov. Jeb Bush has seen his odds to win the Republican party's nomination for president slip significantly in CNN's Political Prediction Market.
As of this report, Bush's odds stand at 8%, a five percentage point drop from his position prior to the debate. Bush once led GOP pack in the nomination market.
CNN's Political Prediction Market is not a poll asking who a likely voter supports. It is a live, online prediction game administered by a company called Pivit. It considers polls and other factors, including input from online players about who they think will actually win.
One candidate's odds clearly benefit the most from the former governor's fall -- Florida Sen. Marco Rubio.
Wednesday's debate brought the tension between the Florida rivals into the open. Following a strong debate performance and a steadily increasing position in the nomination market, Rubio's odds stand at 40%. He leads the GOP field by far, besting his nearest competitor, Donald Trump, by more than 20 percentage points.
Polls in recent weeks have shown Rubio overtake Bush slightly, but both candidates have ranked significantly lower than the outsider frontrunners, Trump and Dr. Ben Carson.
For more information go to cnn.com