MD Anderson Children's Cancer Hospital Going Gold for Childhood Cancer
September activities to raise awareness, celebrate survivorship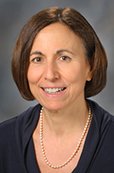 Houston ­– The University of Texas MD Anderson Children's Cancer Hospital will recognize Childhood Cancer Awareness Month with activities and events geared toward patients and their families, staff and the community. The Be Bold, Go Gold campaign aims to raise awareness of childhood cancers and celebrate survivorship.
This time of year, most kids are starting or returning to school. However, many children battling cancer are missing out on this memorable experience. At MD Anderson Children's Cancer Hospital, they're making their own memories through playful diversions aimed to take their minds off the challenges of treatment.
The Be Bold, Go Gold campaign will kick off childhood cancer awareness with a carnival-themed event hosted by Stripes® Stores. Other fun and engaging activities throughout September are also planned.
"Children with cancer are often challenged with participating in normal activities like their peers. Doing so, such as going to camps, summer programs, school, or even interacting in public spaces may compromise their treatment," said Cindy Schwartz, M.D., M.P.H., ad-interim division head of Pediatrics at MD Anderson Children's Cancer Hospital. "Special events at the hospital help patients experience some normalcy without compromising their care while they go through treatment."
Each year, cancer touches the lives of more than 15,000 American children and adolescents under age 21. At MD Anderson Children's Cancer Hospital, where approximately 2,000 children and adolescents are treated annually, patients have access to programs and activities that help them cope with cancer treatment. This year, many programs and support services will be featured during the Be Bold, Go Gold campaign, and patients, family and community members are invited to participate.
Be Bold, Go Gold Highlighted Events:
9/1 Stripes® Stores Party Palooza
A carnival-themed event kicks off Childhood Cancer Awareness Month to honor patients and their families who are fighting cancer. The event will feature games, activities, a dance-off and prizes. 11 a.m. – 1 p.m.
9/3 Hyundai Hope on Wheels Handprint Ceremony
In a special ceremony, Hyundai Scholar Patrick Zweidler-McKay, M.D., Ph.D. will be awarded $250,000 to support his work in pediatric research. Handprints from Children's Cancer Hospital and Children's Art Project patients will be imprinted on the Hyundai vehicle. 10 a.m. – noon; Mays Clinic, 1220 Holcombe Blvd., Houston, Texas 77030 (outside near west lobby valet)
9/15 Arts in Medicine Open Art Studio
Patients, families and the community will join the Arts in Medicine Program to work on its new community art project, designing space suits. 9 a.m. – 4 p.m.
9/29 Pots of Gold
Handmade, golden-glazed pottery, created and signed by cancer patients, families and staff, will be on display. Participants will be able to engage in pottery-making activities such as creating gold ribbon pins and other pottery designs. Pottery on display and created at the event will be given away to participants in remembrance of childhood cancer awareness. 11:30 a.m. - 2 p.m. All activities will take place at MD Anderson, The Park, 1515 Holcombe Blvd., Houston, Texas 77030, unless otherwise noted.
About MD Anderson Children's Cancer Hospital
The University of Texas MD Anderson Children's Cancer Hospital exists within MD Anderson in Houston, one of only 44 comprehensive cancer centers designated by the National Cancer Institute. The children's hospital brings hope to families, offering the most advanced childhood cancer treatments while developing and incorporating research-driven therapies into individual care. Unique supportive services, including an accredited K-12 school for patients, are offered. The faculty and staff actively work with our patients and their families and caregivers to provide a supportive, kid-friendly environment.
For more information, visit mdanderson.org