The Weeknd Talks "BBTM," Working With Kanye West, Influences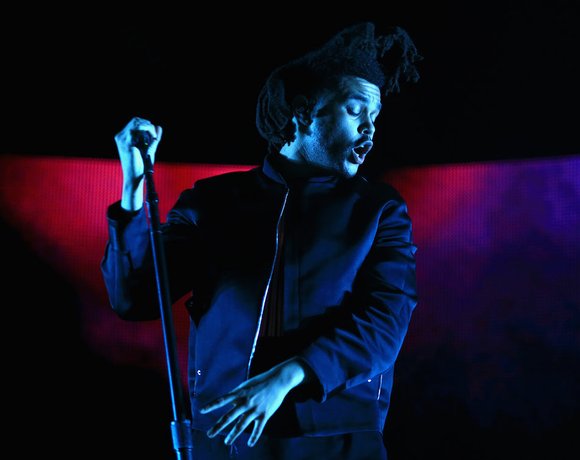 The Weeknd's sophomore album Beauty Behind the Madness is the latest chapter in the story of his mercurial rise to stardom. In a new interview with Pitchfork, he delved into his mindset that informed the album, described what it was like to work with Kanye West, and opened up about his artistic influences and ambitions.
On BBTM:
For a while, I didn't focus on the commercial success. I really was going at the punk aspect of everything, which worked, but I felt like it got redundant. I owe it to people—to my family, to myself—to make music that makes me feel good and also is a little easier to understand.

I've had this door open for a long time and now I'm inviting people in. It's going to be fun, and I'm going to use this opportunity to make great music because I know the whole world's listening. It inspires me. Now that I know people are expecting and anticipating great music, I'm going to make great music. [pauses] With great power comes great responsibility.

I put "Real Life," "Tell Your Friends" "Losers", and "Often" at the beginning of the album because I'm telling a coming of age story. It's a reminder that I'm not gone.
On Kanye West:
Kanye needed to be on this album, because I feel like I'm going through what he's been going through—reinventing himself and pushing the boundaries. And he looks at himself as pop. He says, "I'm a pop artist. You can't put me in one category."

There's so much detail in his sessions, and he definitely helped craft who I've been, subconsciously, for the past few years. To actually be with him and talk to him and work with him, it's just like coming to life.
On his influences and ambitions:
When Michael died, it felt like part of my family died. I want [my fans] to know that my music is for them and if, god forbid, anything happened [to me], it would be like a piece of them is gone. That's what he made me feel. That's what I want to do. I'm grabbing that side of me and putting it out to the world—and the R. Kelly side, and the Prince side. All three are my inspirations, and you hear all of that on this album.

Prince was always just pushing the envelope. Michael was doing that too, but he wasn't as experimental. Prince turned experimental music into pop music. "When Doves Cry", the whole Purple Rain soundtrack—he was inspired by the Cocteau Twins and new wave pop and brought it into R&B when he first started, and then it became this cool, next-level, kind of hard-to-digest music. Which is what I felt House of Balloons was. Image, lyrics, content, storytelling, cohesive body of work: That's Prince to me. Michael had cohesive bodies of work, but every song was its own song, and usually I can tell a story with my albums.

R. Kelly is just a child of Michael and Prince; I want to be that of my generation. I mean, I hope I can be that.
For more information go to http://www.hotnewhiphop.com