U.S. Ebola Survivors: Where are They Now?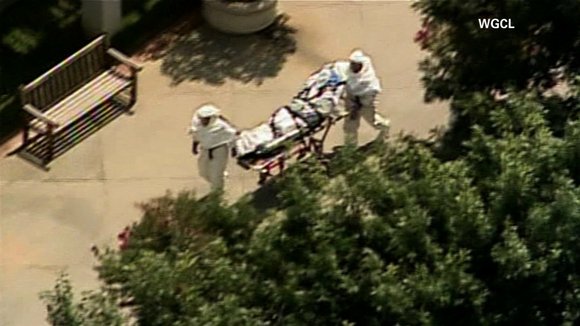 By Jacque Wilson
CNN
(CNN) -- "It's your worst nightmare," Nancy Writebol says.
"There's vomiting. There's diarrhea. There's weakness... There's fever. There's a rash.
"It just attacks the body and begins to attack your organs. And as the disease progresses, a lot of people do bleed out."
Writebol, a missionary working with Ebola patients in Liberia, was one of the first Americans to be diagnosed with Ebola and evacuated to the United States. While working in the region, she'd seen what the virus had done to many people in West Africa.
Writebol describes the virus that nearly killed her without a hint of bitterness. Her stamina may not be what it once was, and there's a lingering pain in her joints that makes stairs particularly difficult, but the loving mother and grandmother is grateful to be alive.
She expected to die.
But Writebol received an emergency dose of an experimental drug called ZMapp and spent two weeks in an isolation unit at Emory University Hospital in Atlanta.
Dr. Kent Brantly, who worked with Writebol at the same hospital in Liberia, began showing symptoms of Ebola a few days before she did. He was also given ZMapp, before being evacuated to the United States and undergoing treatment at Emory.
"I really believe that God saved us," Writebol says. "But God uses means. And he used the ZMapp. And he used doctors and nurses and an evacuation plan. And he used the prayers of his people."
Writebol was released from Emory on August 19, 2014. Less than a year later, she and her husband of more than 40 years, David, returned to Liberia with the international Christian organization Serving in Mission. They are determined to help the country's residents recover from 15 years of civil war and a devastating epidemic.
"Liberia's very much like an onion... there's layer after layer after layer of trauma and grief," Writebol told CNN before returning to West Africa. "So we're going back to not only read into that but, as a survivor, to bear that burden with the Liberians who have come through that."
Liberia was one of three primary countries affected by what the World Health Organization has called the "largest, longest and most complex" Ebola outbreak in history.
During the outbreak's peak, in August and September 2014, Liberia was reporting 300 to 400 new cases a week. As of August 23, Liberia had recorded 10,672 cases of Ebola, with 4,808 deaths. Its neighbors, Guinea and Sierra Leone, have recorded an additional 17,333 cases, including 6,479 deaths. Ebola also arrived in Italy, Mali, Nigeria, Senegal, Spain, the United Kingdom and the United States, via infected travelers or medical evacuations.
"Ebola has destroyed lives and families, left deep scars, and ripped at the social and economic fabric of Guinea, Liberia and Sierra Leone," Doctors Without Borders wrote in its March 2015 report, "Pushed to the Limit and Beyond: A year into the largest ever Ebola outbreak."