Workshop Houston Fundraiser Concert Event: Small Hands, Big Dreams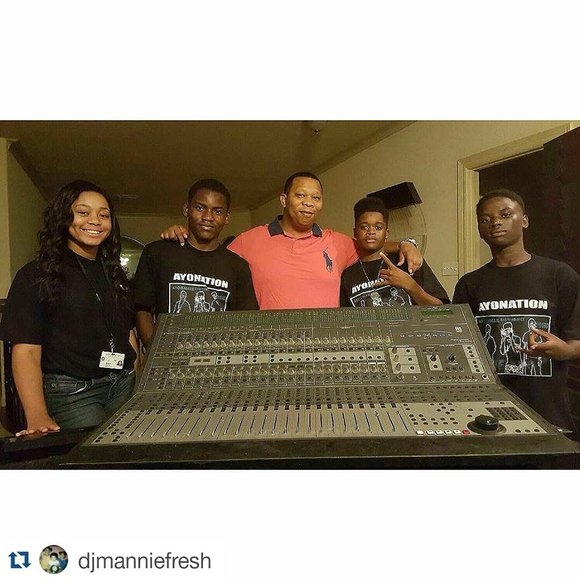 For more than a decade, non-profit organization Workshop Houston has provided a hands-on creative after-school program at no cost to the community. With unique workshops that center on academics, fashion, metal fabrication and music production, the program continues to expand creativity and thought leadership throughout Houston's Third Ward area and beyond.

The non-profit's mission is to provide youth with creative, technical and educational resources. In addition, the program's vision is to lay the groundwork for a just society by creating a community that provides youth with support, expanded opportunities and alternative definitions of success.

The learning environment at Workshop Houston is transformative for its students, many of whom have had negative experiences in traditional educational venues, helping them find their own path towards educational attainment, expanded opportunities in their lives, and a definition of success that is based in values of life-long learning, community engagement, social justice and self empowerment. The after school and summer programs use the shops' resources to bring education out of the classroom and into all aspects of students' lives in a tangible and exciting way, as well as fostering a positive peer and mentor community that helps youth define and reach their goals in school and beyond.
The popular "Beat Shop" workshop has become a program favorite with students learning the basics of production, engineering and even given the opportunity to write and record their own songs. Recently a group of students were treated to an in-studio session with former Cash Money super producer Mannie Fresh, who took the time to give a few pointers as well as offer a bit of advice explaining, "Don't be afraid to go left when everyone goes right."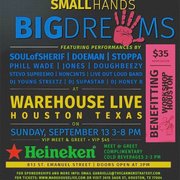 Following this amazing music experience, Workshop has recently announced its "Small Hands Big Dreams" concert at Warehouse LIve. The event, which will serve as a fundraising opportunity for Workshop, will be held on Sunday, September 13, 2015 from 3pm to 8pm. Tickets are $35/each and can be purchased on line at www.warehouselive.com.

For more information about Workshop Houston, please visit www.workshouston.org.