Dick Cheney on Iran deal: 'It is madness'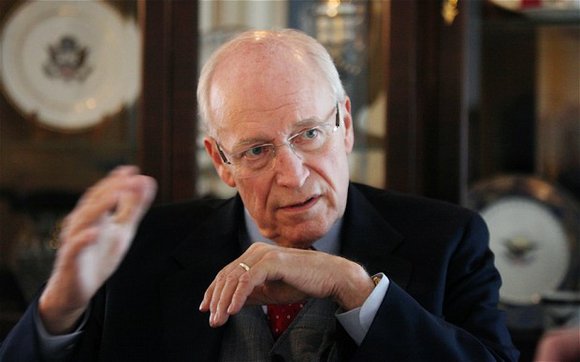 "If you're looking for a quick summary of Secretary Kerry's position on the need for Iran to completely disclose all its past nuclear activity, let's just say he was for it before he was against it," Cheney said, recalling Kerry's tortured explanation of his position on the most recent Iraq War.
Despite extensive lobbying by pro-Israel groups and unified Republican opposition to the deal, the GOP Congress almost certainly will not have the votes to override an Obama veto of Capitol Hill's resolution of disapproval. Republican presidential candidates Donald Trump and Ted Cruz are scheduled to hold a rally on the steps of the Capitol on Wednesday to galvanize opposition to the deal, but the bigger question is whether Obama's allies will be able to stop that vote of disapproval from taking place at all.
Cheney is holding out hope for "a better deal."
"Arming and funding Iran while simultaneously providing them a pathway to a nuclear arsenal is not an act of peace," he said. "It's not, as President Obama claims, the only alternative to war. It is madness."
During a question-and-answer session following the remarks, Cheney said the U.S. needs to be aggressive in toppling ISIS opposed to containing the group.
"I don't see anyway to contain ISIS. It seems to be that they are working very aggressively to recruit and grow in size including recruit people out of the United States," he said. "I think they've already made remarkable progress."
For more information go to http://www.cnn.com