Garcia on the Go - September 2015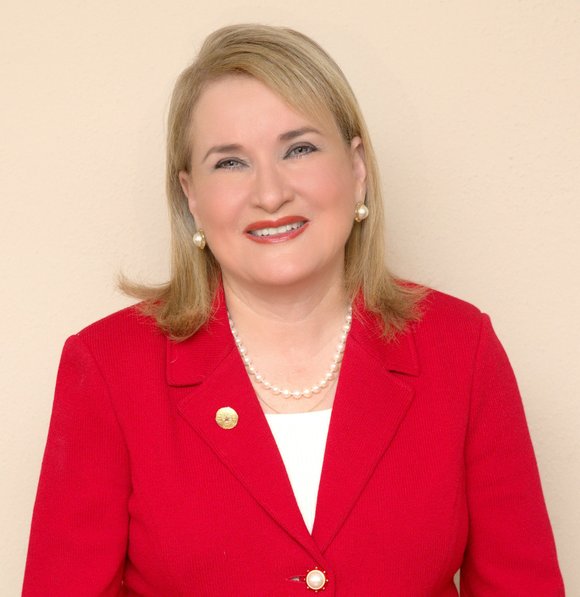 47th Annual Fiestas Patrias Parade
On Saturday, September 19th, please join Senator Garcia at the 47th Annual Fiestas Patrias Parade in Downtown Houston. Fiestas Patrias is Mexican Independence Day, and marks the anniversary of Mexico's independence from Spain. Thousands of Houstonians will line downtown streets and watch the parade as it travels from Texas at Hamilton to Preston at Crawford, just outside Minute Maid Park.
Yes We Can - Register & Vote!
Your vote is your voice as an American citizen. The next general election will take place on Tuesday, November 3, 2015. Those who are not already registered to vote must register by Monday, October 5, 2015. Early voting is October 19th-30th. For questions about voter registration or voting procedures, please visit http://www.votetexas.gov/ or call (800) 252-VOTE.
Upcoming Events
Saturday, September 12, Community First Responders Appreciation Day, 10:00AM - 2:00PM, Barrett-Lee Early Childhood Center, 911 Sheldon Rd, Channelview, 77530.
Tuesday, September 15, Town Hall with Neighborhood Centers Inc., 7:00PM, Ripley House, 4410 Navigation, Houston, 77011.
Wednesday, September 16, Mexican Independence Day
Saturday, September 19, Fiestas Patrias Parade
Message From Sylvia
September is special because we get to celebrate Labor Day, a national holiday dedicated to the social and economic achievements of American workers. It constitutes a yearly national tribute to the contributions workers have made to the prosperity of our country and recognizes the importance of worker's rights. It is also important to remember that labor unions have been front and center in the fight to improve the status of the American worker over the years and played a fundamental role in securing benefits such as paid vacation, health benefits, sick days and the minimum wage. This Labor Day I hope you got the chance to enjoy some good BBQ and much deserved time off and I hope you remembered those who came before you that protested, went on strike and sacrificed a great deal to improve the lives of American workers. Let's keep marching forward to make sure that the minimum wage is fair and sufficient and that all people receive equal pay for equal work.
Putting People First,
Sylvia
For more information, visit http://www.sylviaforsenate.com