6 things Tim Cook is worried about before the iPhone 6S announcement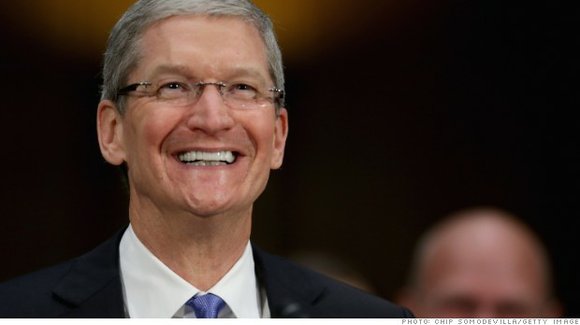 The iPad remains Apple's second bestselling product -- all the more reason why the iPad Pro needs to be "big" in every sense of the word.
4) Is the Watch the Next Big Thing or just a curiosity?
Industry analysts say Apple sold about 3 million Apple Watches last quarter (Apple has been mum on Watch sales). Cook is urging folks to hold off judgment until the holiday season, saying it will be a big seller during the fall and winter.
Apple defenders point to the fact that the Apple Watch likely performed better in its first quarter of sales than the iPhone, iPad or iPod, all of which became huge success stories.
There were certainly questions about the utility of all those products when they were announced (particularly the iPad), and Apple proved those doubters wrong. But the Apple Watch just hasn't captured the attention that Apple's other iGadgets have. Apple may have overestimated the appeal of the fledgling wearables market.
5) Can Macs ever go mainstream?
Macintosh sales are growing, and they have recently been a shining beacon of hope in an otherwise downtrodden PC market. Apple has lately been among the only companies with growing PC sales.
Yet much of that PC market sluggishness has been due to customers holding out for Windows 10. Microsoft's new operating system is here now, and PC sales are expected to soar this fall. In fact, Microsoft predicts that Windows 10 will be installed on 1 billion PCs in two to three years.
To compete with Windows, Apple has partnered with Cisco and IBM to get Macs into the workplace. Yet Apple refuses to sell PCs for less than $900, it has an increasingly miserable security record, and its latest innovations (cutting out standard USB ports) aren't exactly what you'd call IT-friendly.
6) Will Apple Music make up for lost iTunes sales?
As fewer people download music and more folks listen on streaming services, iTunes music downloads have fallen. That's a big part of the reason Apple bought Beats for $3 billion and relaunched the Beats Music streaming app as Apple Music.
The company has combated reports that Apple Music is underperforming expectations. A survey conducted by research company MusicWatch found that only 52% of Apple Music customers are still using the service after subscribing to the introductory three-month free trial. Apple has put that figure at 79%.
It's left to be seen whether Apple Music can make up for lost iTunes sales. It has received mixed reviews. It has the advantage of being preinstalled on people's iPhones -- but the disadvantage of having no free, ad-supported version to compete with services like Spotify and Pandora.
For more information go to http://www.cnn.com