"Build Up Houston" Program to help Small Local Construction Companies
University of Houston-Downtown, Office of Business Opportunity, and Interise partner to increase the capacity of the small businesses powering Houston's construction boom.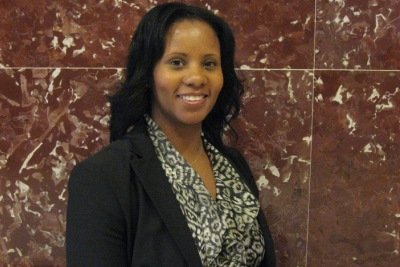 HOUSTON (September 10, 2015) – Owners of small businesses in Houston's construction service industry are invited to participate in the second cohort of Build Up Houston, an award-winning program designed to build their operational capacity, increase revenues, and create sustainable jobs in the Houston-region. Since 2012, the Office of Business Opportunity has provided educational opportunities for construction firms in Houston in order to help them overcome construction industry challenges and share best practices. With its initial class yielding tremendous results, the Office of Business Opportunity will begin its second class of Build Up Houston on October 6, 2015.
Build Up Houston is a comprehensive seven month program that will cover financial management, marketing and sales, human resources tactics, business strategy development, and access to capital and new contracts. Utilizing an interactive curriculum format, participants will get the tools, know-how, and confidence to take the next step in their own growth trajectories. The program will utilize an award-winning curriculum developed and refined by Interise, an innovative nonprofit. Over the past 10 years, Interise has established itself as the go-to partner with a proven model for accelerating economic and small business growth in lower income communities. Participants emerge from the program with a three-year strategic growth plan and the tools, professional network, and peer support needed to implement it.
"We are pleased to continue to offer this innovative program to our Small Construction Companies. We understand the importance of building capacity and our goal is to provide participants with the tools they will need to participate as Primes on construction projects," said Carlecia D. Wright, Director of the City of Houston's Office of Business Opportunity. "Our first class resulted in growth for many businesses and new opportunities, we invite interested companies to apply."
"Build Up Houston gave me confidence to open a new location and to pursue new franchising strategies," said John Higgins, owner of Neutex-Advanced Energy Group, Inc. and a 2014 Build Up Houston participant. "My company saw immediate increase in income by settling issues with cash flow. We experienced 140% growth in 2014 and a 297% growth so far in 2015."
"The City of Houston's Office of Business Opportunity, University of Houston-Downtown (UHD), and Interise are all committed to creating opportunities for thriving small businesses while supporting local communities," said Bernard Johnson, Director of Programs at Interise. "The first 'Build Up Houston' executive education program was a tremendous success, and the firms who were a part of the initial cohort that concluded this past spring are already experiencing successes. I am looking forward to another stellar group of business owners participating in this program and to witnessing their sustainable impact and growth."
"UHD is proud to be a partner with the City of Houston and Interise to develop organizational capacity for Houston's booming construction service industry," said Bill Flores, Ph.D., president of the University of Houston-Downtown. "Together, we will provide participants with tools and training to help them grow their businesses as they do business with the City of Houston."