Fallon nearly beats Colbert thanks to a rapping Justin Timberlake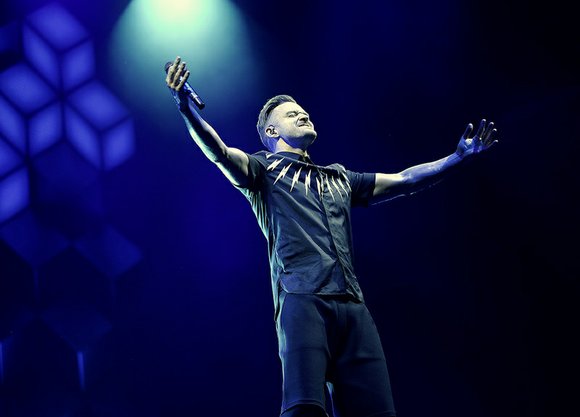 NEW YORK (CNNMoney) -- The new battle for late night is officially underway.
While Stephen Colbert's second "Late Show" won the night on Wednesday with an overnight household rating of 3.2, Jimmy Fallon's "Tonight Show" wasn't far behind with a rating of 3.1.
Some might argue that Fallon actually won the night, since he beat Colbert with the prized advertising demographic of people aged 18 to 49 with a healthy 1.2 rating to Colbert's 0.8.
Much of Fallon's success was arguably thanks to his old friend, Justin Timberlake, who appeared on the show to take part in the duo's sixth installment of the "History of Rap."
The bit, where Fallon and Timberlake sing -- in rapid succession -- a medley of rap songs, is one of the most popular in late night TV. It's also a viral hit for the "Tonight Show," with more than 400,000 YouTube views since the sketch aired at 11:35 p.m. last night.
Fallon pulled out another big gun Wednesday night when he used another one of his most popular sketches, "Lip Sync Battle," to take on Ellen DeGeneres by lip synching songs such as Silento's "Watch Me (Whip/Nae Nae)."
That sketch has also caught fire online, grabbing more than 250,000 YouTube views overnight.
As for Colbert, the host followed a stellar audience for his opening night with a solid second episode.
The host welcomed Scarlett Johansson, Elon Musk, and rapper Kendrick Lamar -- who, according to those on social media, brought the house down at the Ed Sullivan Theater.
"Fewer Hollywood celebs. More Kendrick Lamars," tweeted New York Times Arts reporter Dave Itzkoff.
The battle for late night is far from over, however, with Colbert hosting Vice President Joe Biden on Thursday and Fallon hosting presidential candidate Donald Trump on Friday.
More detailed ratings -- including viewership numbers -- will be released by the networks later in the day.
For more information go to http://www.cnn.com