Clinton and Colbert Facing Same Problem?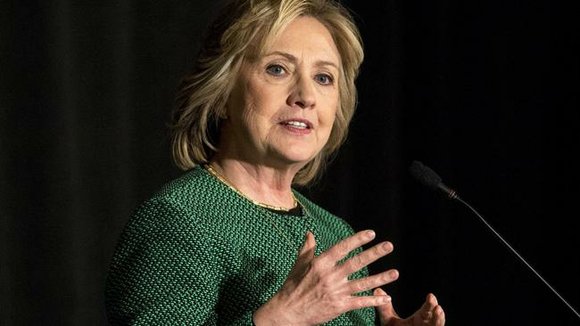 By Martha Pease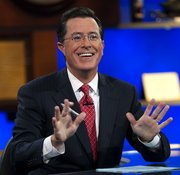 (CNN) -- From politics to showbiz, Hillary Clinton to Stephen Colbert, we have seen more revealing examples over the past week of how crucial authenticity is to winning over Americans in this new era. And while Clinton and Colbert are both huge talents in their fields, they face surprisingly similar risks.
Clinton, of course, has been struggling for months with a press narrative that she is overly scripted and stage-managed by her numerous political handlers. Clinton, it seems, is so hardened by battles of the past that she seems to be hidden beneath a cloak, and voters naturally wonder whether they can trust her if they can't be sure who is underneath.
What an unhappy surprise it was, then, to awaken to a front page story in The New York Times last week reporting that her aides now plan to reintroduce her as a warmer, funnier Hillary. Another day, another Hillary? For years now, they have been reintroducing her, each time as a new Hillary. Remember how many new Nixons there were? Why can't Hillary Inc. relax and just let her be herself -- stop shifting her persona with every setback and let us get to know the real Hillary underneath.
Strange as it may sound, Stephen Colbert has the potential for the same kind of identity problem: The real Colbert, as himself, has yet to emerge. After all, the Colbert we know from Comedy Central is fictional -- a wacky, satirical, self-important faux news anchor. And while the fictional Stephen Colbert character is not what "Late Show" viewers were expecting, that's actually in large measure what we've seen so far on CBS.
To be fair, media critics and loyalists have total confidence in him. They believe he can easily reconcile his fictional persona with the real talk show host that he'll reveal himself to be. Certainly, robust inaugural viewership of 6.55 million and No. 1 rating in the time slot with adults 18-49 suggest his big, if messy, debut was a success and that Colbert may find his groove.
But there's serious risk that he might have trouble finding that authentic groove.
One sign has already emerged. So far, most of his guests are performing below their talent level. George Clooney's interview on opening night was widely regarded as a dud. Jeb Bush actually kept pace with Colbert's zigzags and avoided the traps, but what new insight did we gain? In his Night Two monologue, Colbert explained these away as production glitches: The first night's show suffered from an embarrassment of riches and two hours of amazing content had to be cut down to a one-hour show.
But that's likely the wrong explanation. Lackluster guest turns also emerged in the second night's stargazing skit with Scarlett Johansson, which was neither funny nor illuminating and was hardly worth her trip from Paris; the stilted interview with tech innovator Elon Musk was hard to watch. Colbert's ratings in the second night for the 18-49 demographic dropped from his first night by almost half, to 0.8, while rival late-night host Jimmy Fallon's rebounded to 1.2 from 0.8 on Colbert's debut night.