Before Tackling James Blake, Police Officer Had Complaints of Brutality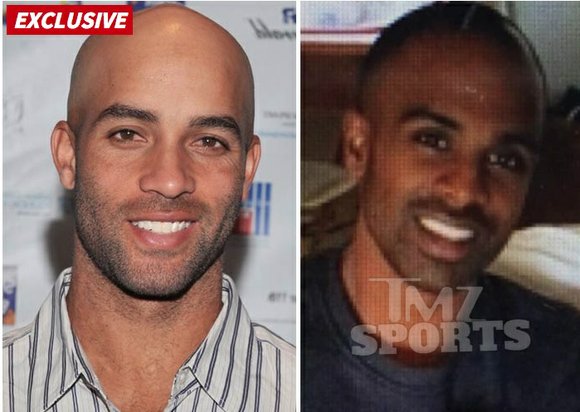 By Ben Brumfield
CNN
(CNN) -- Plainclothes police Officer James Frascatore put himself in the spotlight when he blindsided former tennis star James Blake in front of a surveillance camera last week and threw him down on a Manhattan sidewalk.
Blake has gone public with the officer tackling him, determined to use his star power to address the issue of police brutality.
The headlines about Blake have brought to light past complaints against Frascatore, who is the defendant in at least four earlier lawsuits alleging excessive use of force. And people who say they were on the receiving end are coming forward with their allegations.
Two plaintiffs, Leroy Cline and Warren Diggs, spoke Monday to CNN's "New Day." Both men allege Frascatore beat them without provocation. The show reached out to the New York City Police Department for comment on their allegations but has not heard back.
The city has denied Diggs' allegations, according to court paperwork. Court records show the city is discussing possible settlements of the two cases.
Allegations of beating
Diggs said he was glad that Blake's situation has garnered attention. "Now, I get to let my side of the story out," he said. "It's a good thing, though it took something bad to happen."
He alleged Frascatore beat him as he was entering his own home.
Diggs had arrived on his bike and headed for the side door. "I hear somebody say, 'Where you going?' " he said. When he got off his bike and looked up, he saw Frascatore and two more officers in uniform running toward him, he said.
They asked for his ID; he told them it was in his house and offered to get the ID.
Diggs said he told the officers which pocket his key was in, removed it slowly where they could see it and turned the lock on his door. Just as he started to step into the house, Frascatore allegedly grabbed him. Another officer held his arm, and Frascatore allegedly punched him in the head, Diggs said.
A different officer threw him to the ground, and Frascatore continued beating him, Diggs alleges.
Cline pulled over
Cline said he was not surprised when he heard about Blake being tackled.
"He went overboard," Cline said. "Exactly what he did to me he did to the superstar tennis player."
Cline said Frascatore pulled him over in traffic and asked for his license and registration. "Where I'm from, I get pulled over a lot," Cline said, "so this time I decided to ask, 'What am I being pulled over for?' "
Frascatore wouldn't tell him, Cline said, and when Cline repeatedly asked, the officer allegedly reached into the car to unlock the door and tried to pull Cline out. When Cline flinched back, Frascatore allegedly punched him three times in the mouth.
Cline let out a scream, and the officer and his partner allegedly removed him from the car, banged his head against the hood, handcuffed him and loosened the string holding up his short pants. The shorts dropped to his ankles, Cline said.