Before Tackling James Blake, Police Officer Had Complaints of Brutality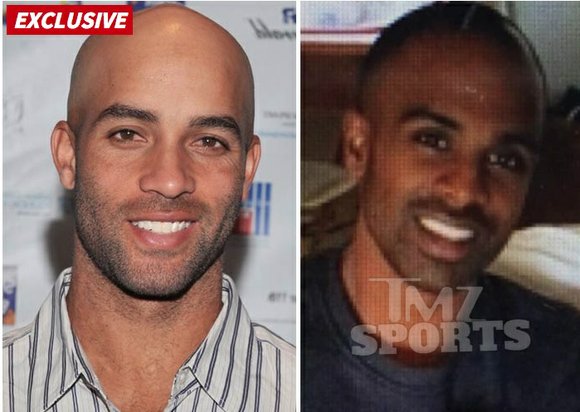 Both Cline and Diggs allege Frascatore later tried to cover up what happened.
Race a factor?
The question of race came up shortly after Blake's tackling. Blake is biracial, and Frascatore is white. Cline and Diggs are African-American.
Frascatore was named in a third lawsuit that alleges he and other officers and sergeants abused and unlawfully arrested a man in a deli in Queens in May 2013. The suit claims that the officers assaulted the man while calling him a racial epithet.
The city has denied the charges in an answer to the complaint, according to court paperwork.
Frascatore was also named in a fourth lawsuit, stemming from an incident that took placed in June 2013, in which a man named Samuel Pringle alleges that Frascatore and other officers assaulted him and "intentionally, wantonly, maliciously and falsely prosecuted plaintiff for several criminal charges."
Police Commissioner William Bratton has insisted race didn't play a role in the Blake case. "I don't believe that race was a factor," Bratton said. "This rush to put a race tag on it, I'm sorry, that's not involved in this at all."
Police have said Blake unfortunately looked like one of the suspects whom officers had come to arrest at the hotel.
The tackle
On Wednesday, Blake was waiting in front of the Hyatt Grand Hotel for a car to take him to the U.S. Open tennis tournament, when he's been making corporate appearances.
Surveillance video released by New York police showed him casually leaning against a column when Frascatore rushed into the frame, tackled Blake and cuffed his wrists behind his back.
Frascatore showed no badge and didn't say what he wanted. When the officer grabbed him, Blake acted passive and let it the takedown happen.
"If I had (offered) any sort of resistance, I wonder what could have happened. I could have broken bones, a concussion or worse," Blake said.
Identity theft ring
For the next 10 to 15 minutes he was detained, Blake said neither Frascatore nor other officers identified themselves as police. (Bratton said that Blake was actually on the ground and handcuffed for less than a minute before being brought back up to his feet.)
Then a retired police officer recognized Blake and told the officers who he was. Moments later, they released him.
Police said they had received a photo from a credit card company of an individual who looked like Blake and was identified as a suspect. But that individual is innocent, and police are not identifying him.
Frascatore and his colleagues then arrested targets they suspected of abusing credit cards to purchase expensive items -- both British nationals. Neither looked like Blake.
Patrick Lynch, head of the police union, defended Frascatore's tackle. The mistaken identity was an honest error and the takedown was also done professionally, he said.
"The apprehension was made under fluid circumstances where the subject might have fled," Lynch said in a statement.
Apology not enough
New York City Bill de Blasio and Bratton, the commissioner, called Blake to apologize. Blake said he appreciated the apologies, but they weren't enough for him.
"I've gotten emails and texts from people that tell me, 'This happened to me. This happened to my friend, my father, my brother,' " he said. "None of them get public apologies. They deserve the same treatment I'm getting."
Blake wants Frascatore fired; so do Cline and Warren. Their attorneys want to see him prosecuted.
Police have assigned the officer to desk duty.
New York's mayor, meanwhile, pledged Monday that action will be taken -- if not in this particular case, than generally in retraining city police officers on how to interact with the public.
"The challenge is not new; it is decades old," de Blasio said. "We want to get ahead of the challenge and fix it going forward."
CNN's Haimy Assefa and Ray Sanchez contributed to this report.
For more information, visit cnn.com